After spending the night on an Airbnb couch with a Rhaegar the Cocker Spaniel, it was time to head to the town of Palatka, Florida.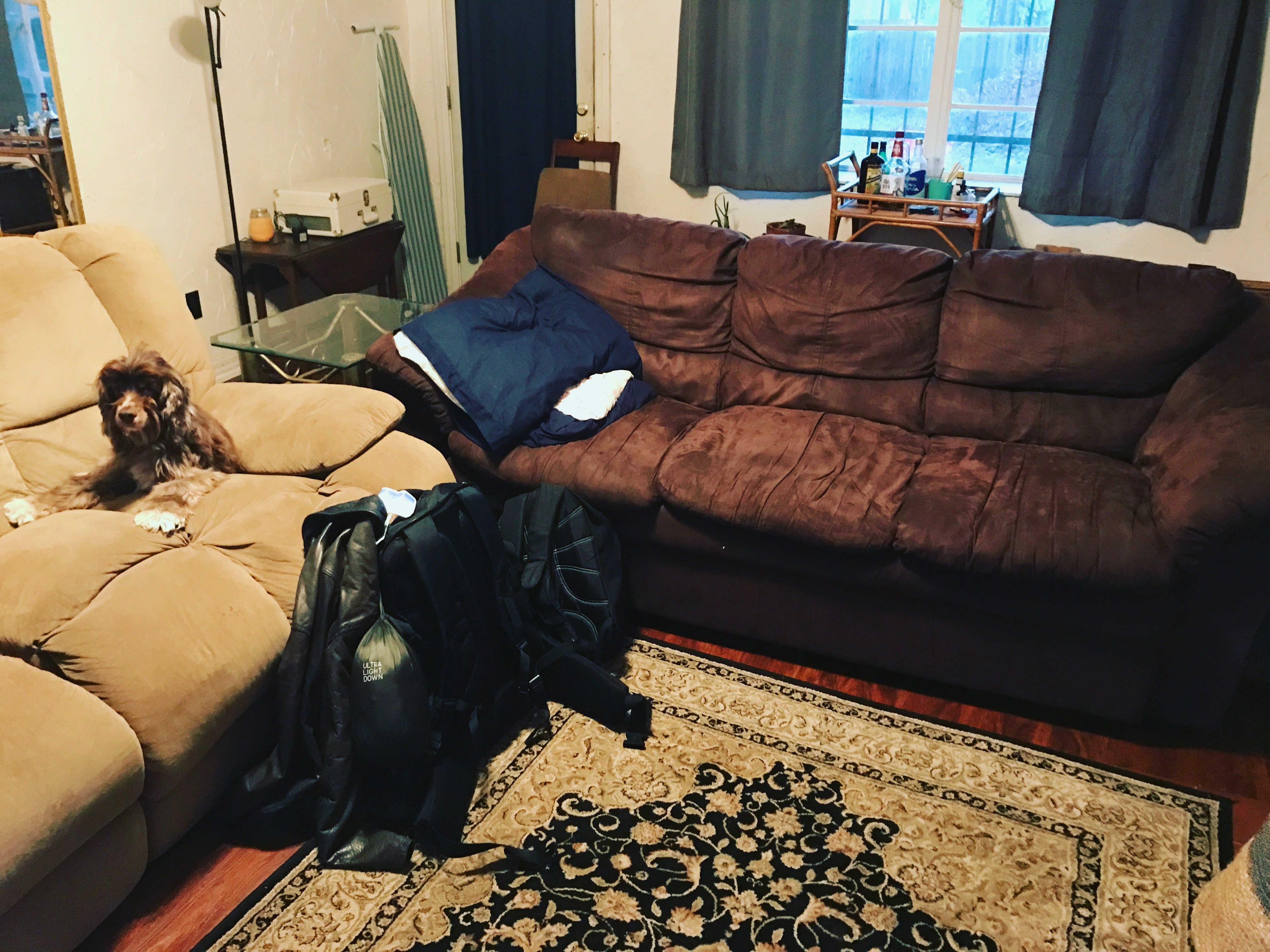 My Airbnb Couch — $31 For The Night
"All we have is a model First Lady who only knows how to ask 'What do I do now?' while occasionally blinking," was what the middle-aged woman in a pink cap, complete with cat ears, was saying as I grabbed my seat in the Amtrak departure hall.
I sat down too late to figure out what had set her off about our new First Lady of The United States.
However, she went on to extend both arms to 90-degree angles, making a T with her body, and continuing, "Jackie Kennedy is over here," as she looked at her left hand. Next, while shaking right hand she concluded with, "Trump's wife is not even on the scale."
Her husband seemed apathetic and he nodded with approval as she continued to rant, "Trump swapped out Obama's red curtains for gold ones. Can you believe it?"
I was relieved not to be seated near her as I made myself comfortable on the delayed northbound Silver Meteor train.
Palatka had piqued my interest due to the Street Murals the town is celebrated for.
Onboard, I looked up the address for the visitor's center only to find the center did not operate on the weekends.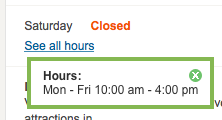 I was the only person to disembark.
After snapping my selfie in front of the station's Amtrak sign, I headed into town with a map and guide I had downloaded for the murals.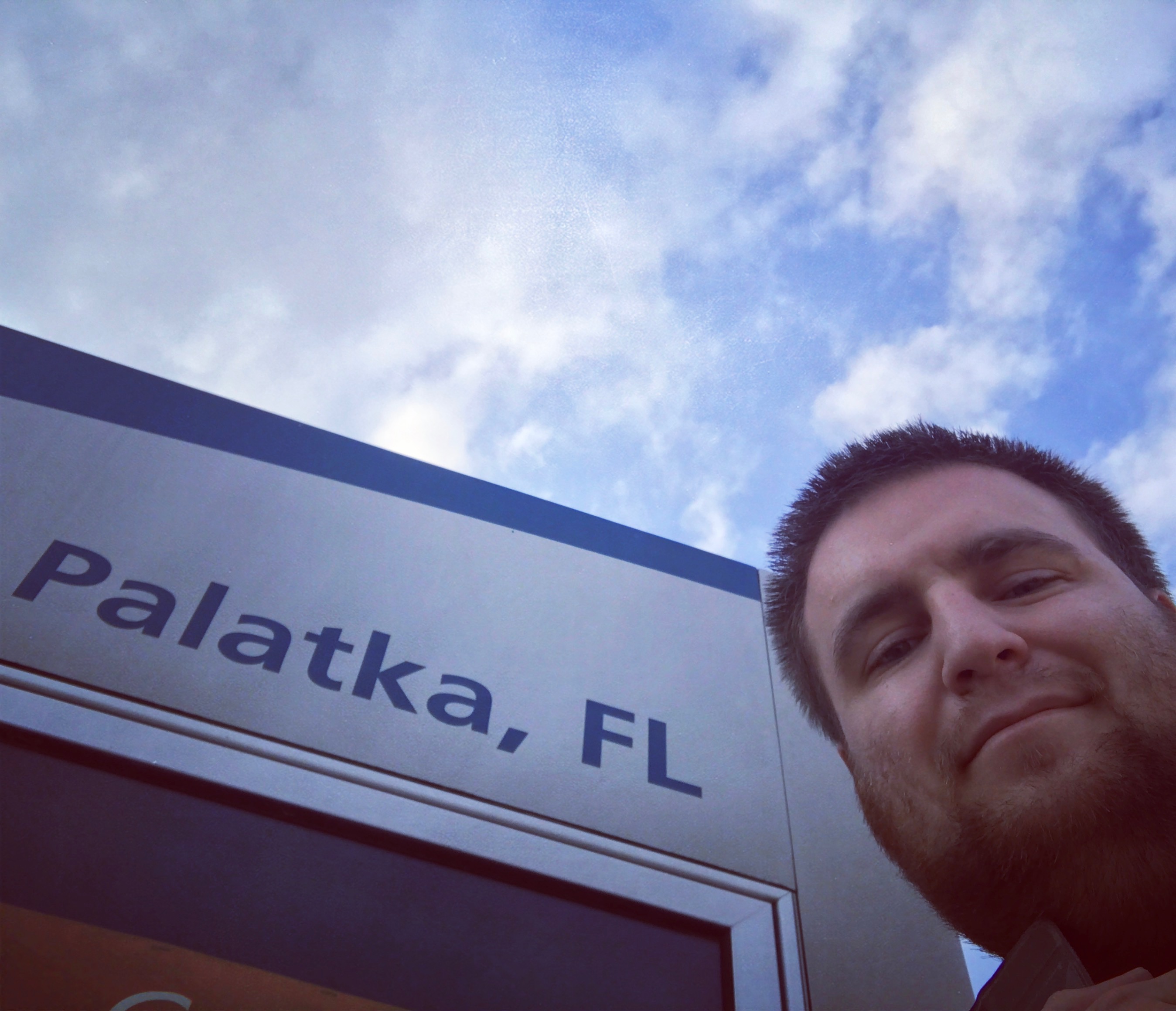 My first view was sadly of an abandoned church, which placed me in a somber mood.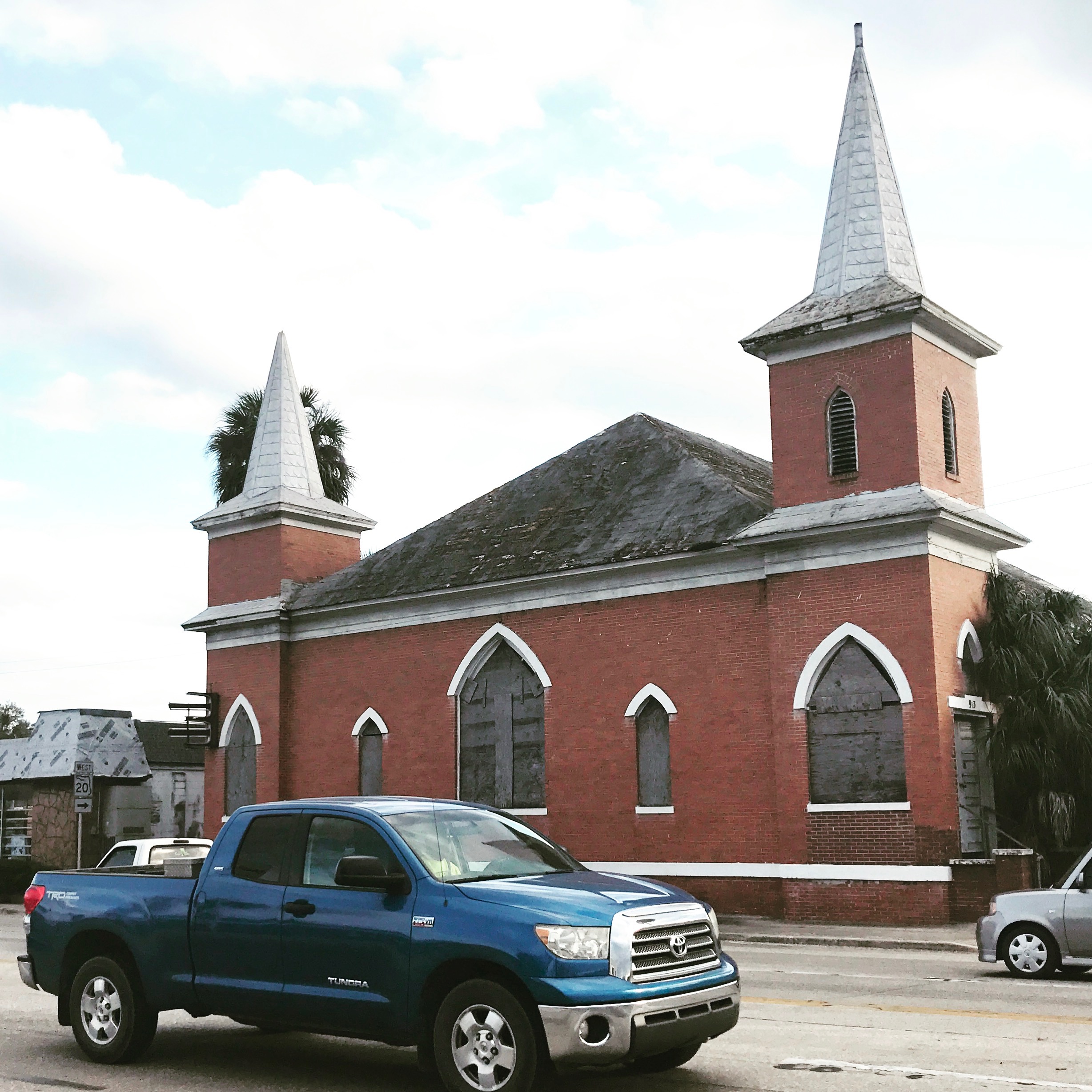 Just further down was a set of derelict homes.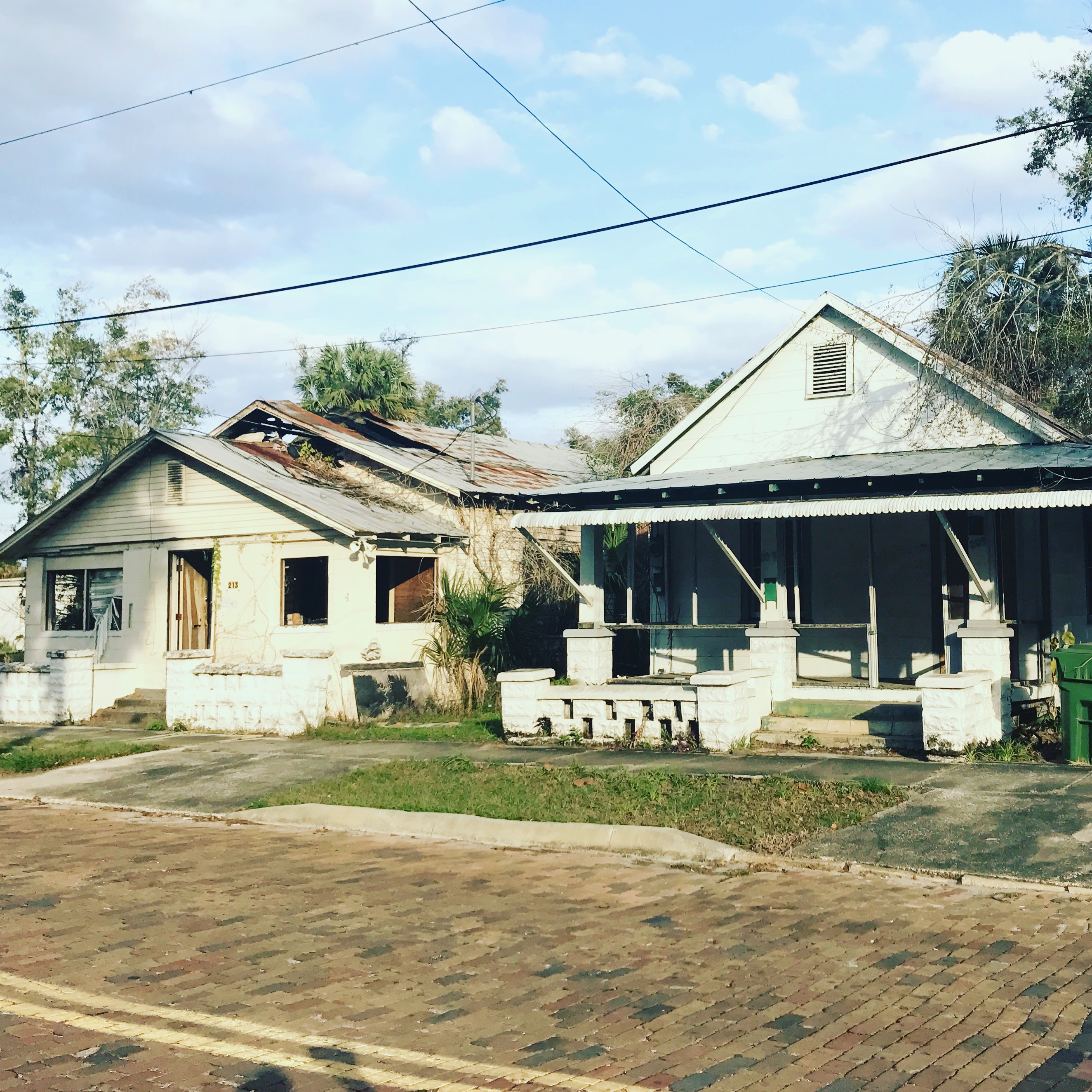 Few businesses were open and many storefronts were vacant. Was I really on the main drag?
"Maybe Trump's version of America was not as exaggerated as I understood," I thought to myself.
However, a pawnshop was open.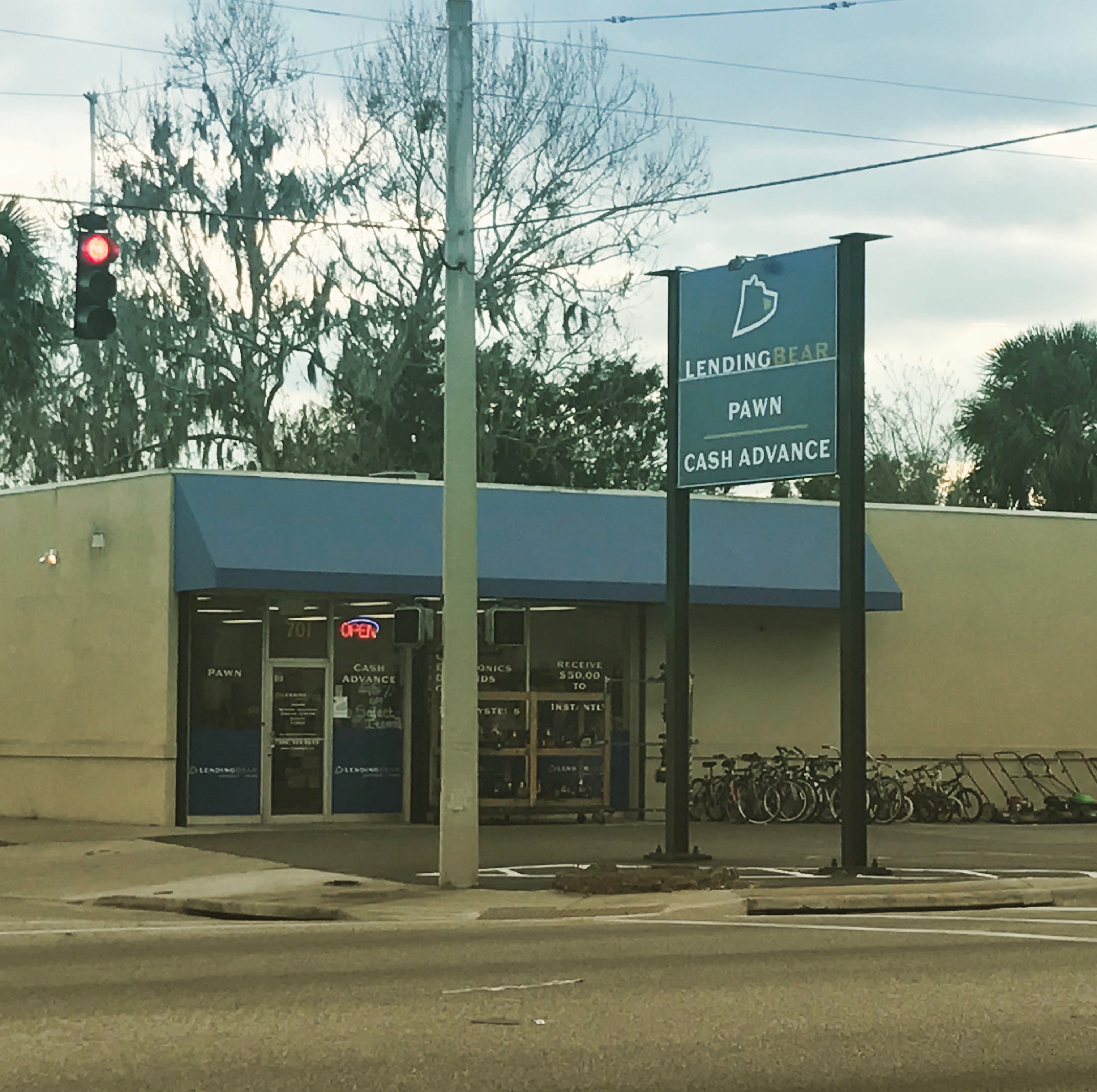 After about a mile, I found the first murals on City Hall, situated on St. Johns River, the eastern edge of town.
This set of murals depicted historic structures such as the old courthouse and railroad station.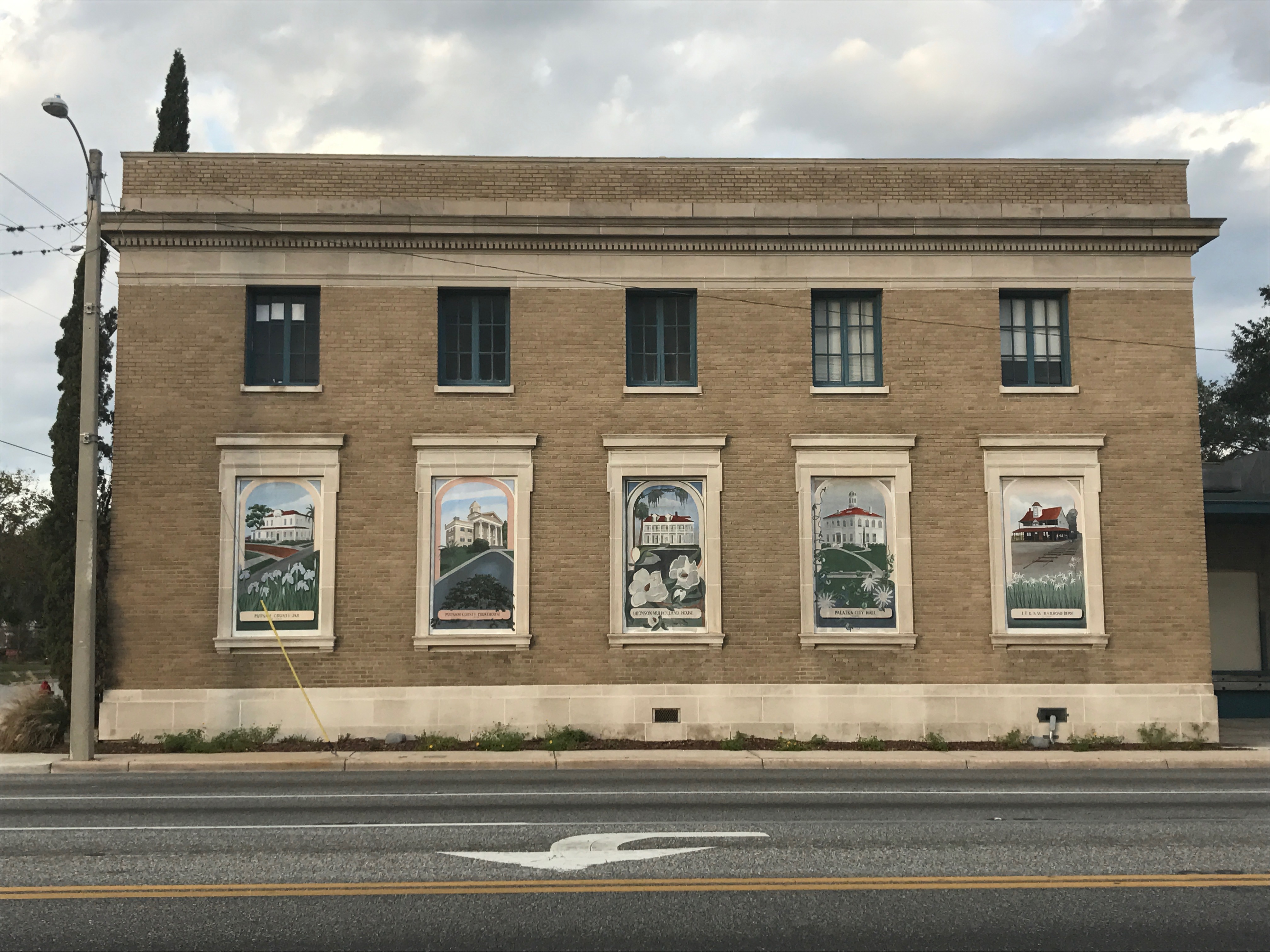 Following the downloaded map, I pass Angel's Diner, billed as the "Florida's Oldest Diner."
I considered stopping, but the sun was low in the afternoon sky. My Apple Watch indicated only an hour or so until sunset.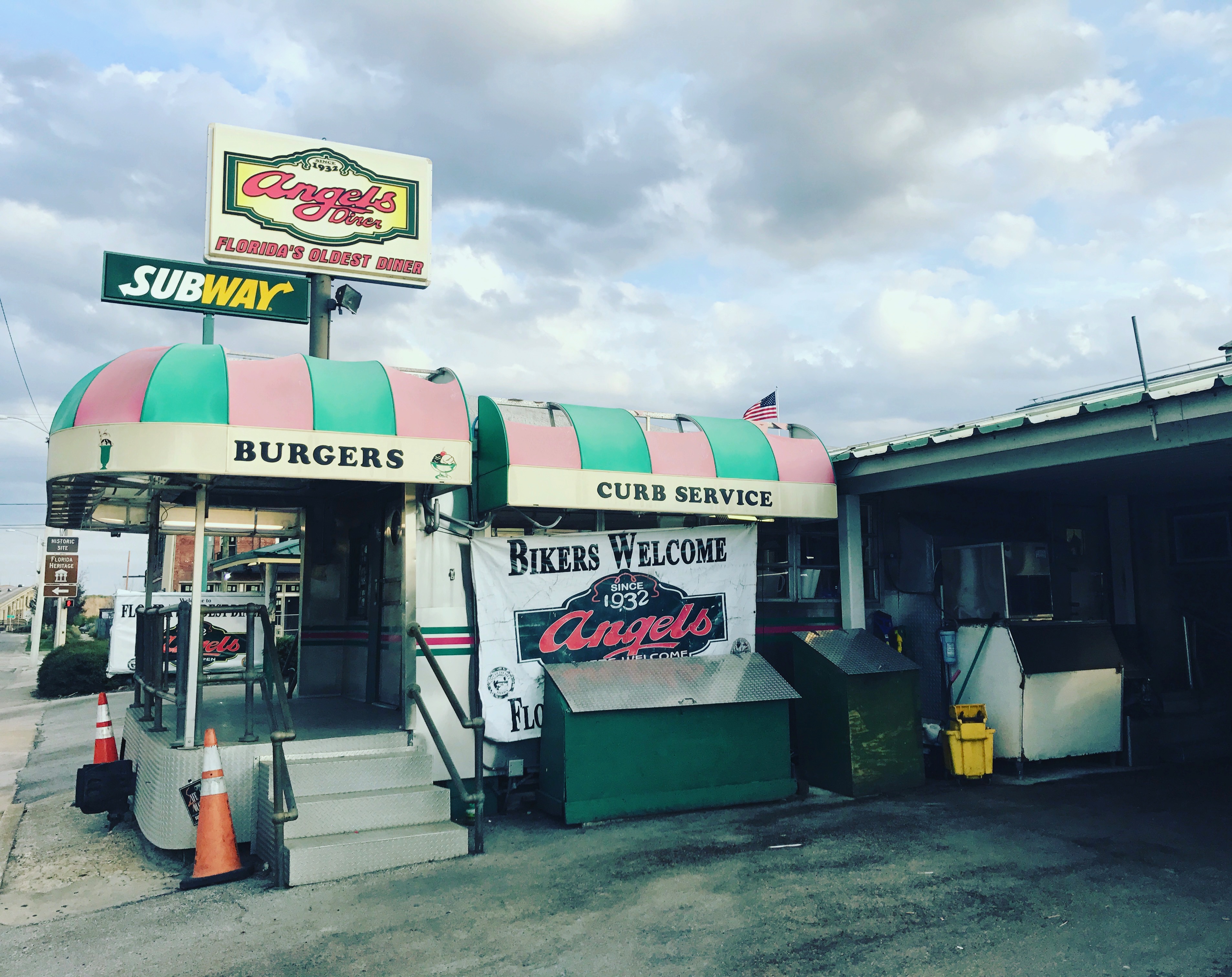 I decided on returning later in order to seek out more murals in the remaining daylight.
I found several murals that highlighted events from the region's history.
The Battle at Horse Landing commemorated a Civil War battle.
"The skirmish occurred on May 23, 1864 between the Union gunboat Columbine and the dismounted Confederate cavalry troops of J. J. Dickison on the shore of the St. Johns River.
The firefight only lasted for 45 minutes, during which the Columbine lost all but 56 of her 148 troops and crew, and then surrendered to Captain Dickison. After plundering the gunboat, Dickison had the Columbine burned and sunk to avoid having her recaptured by the Union forces," read the guide caption.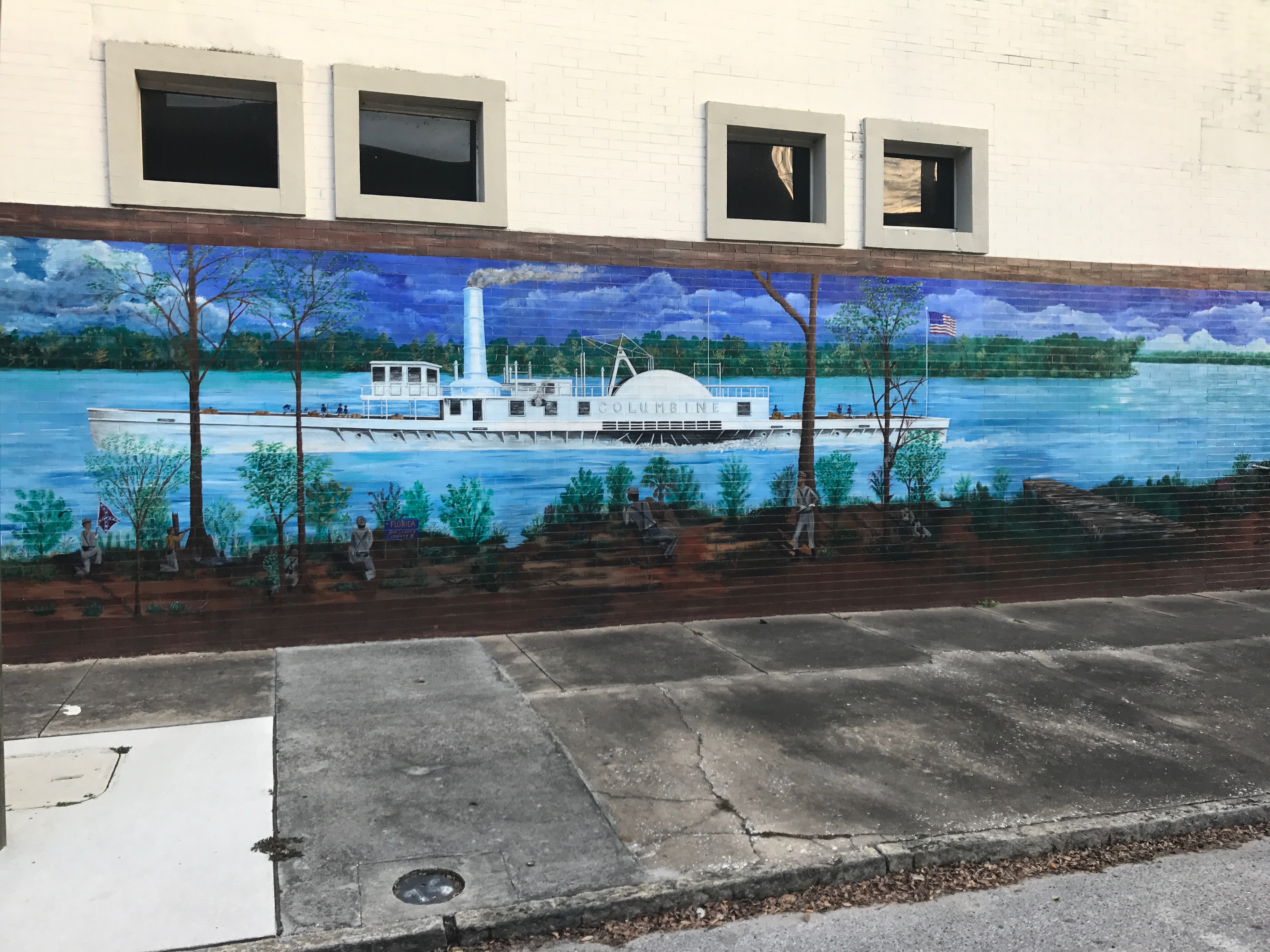 The Battle At Horse Landing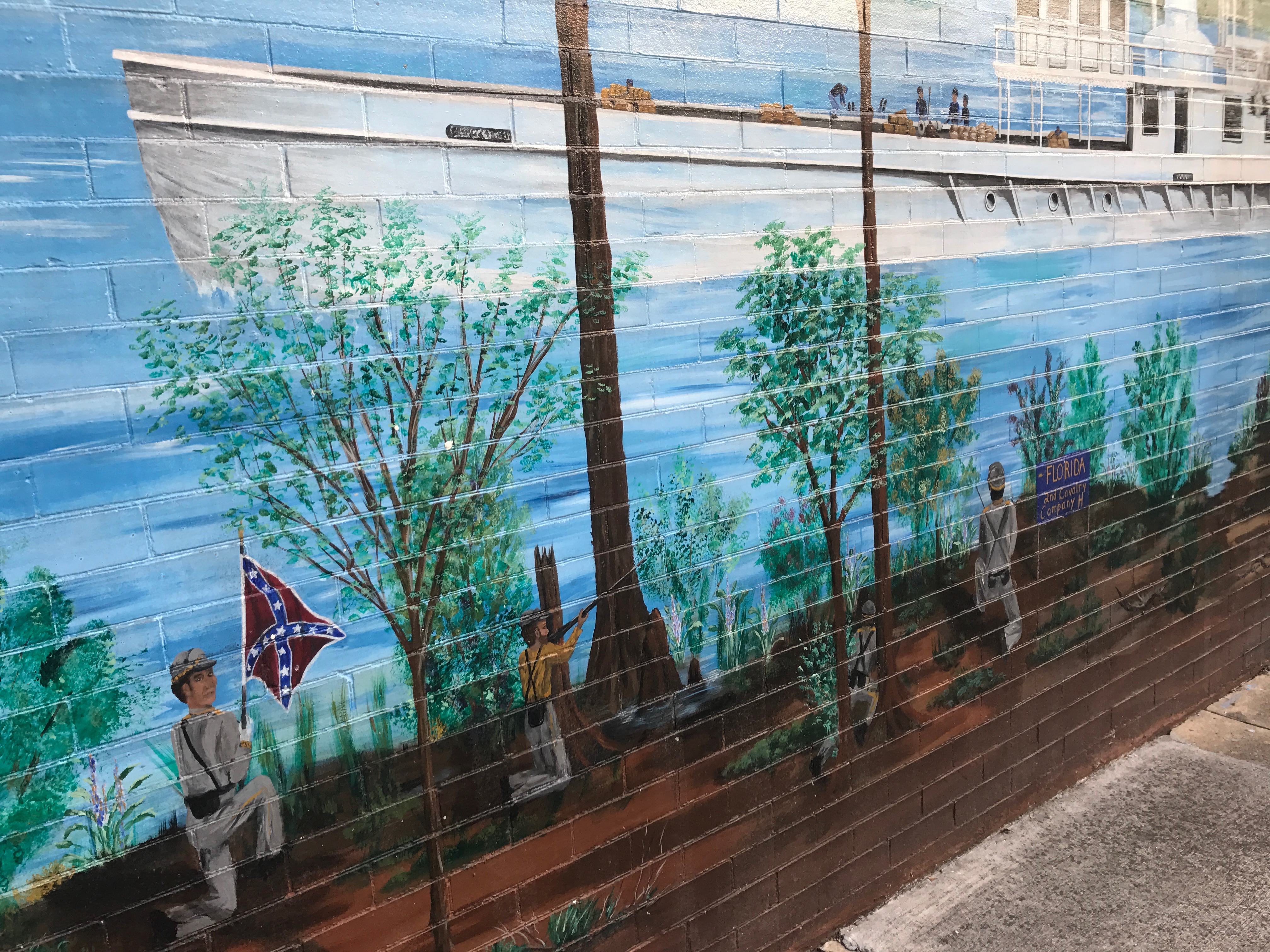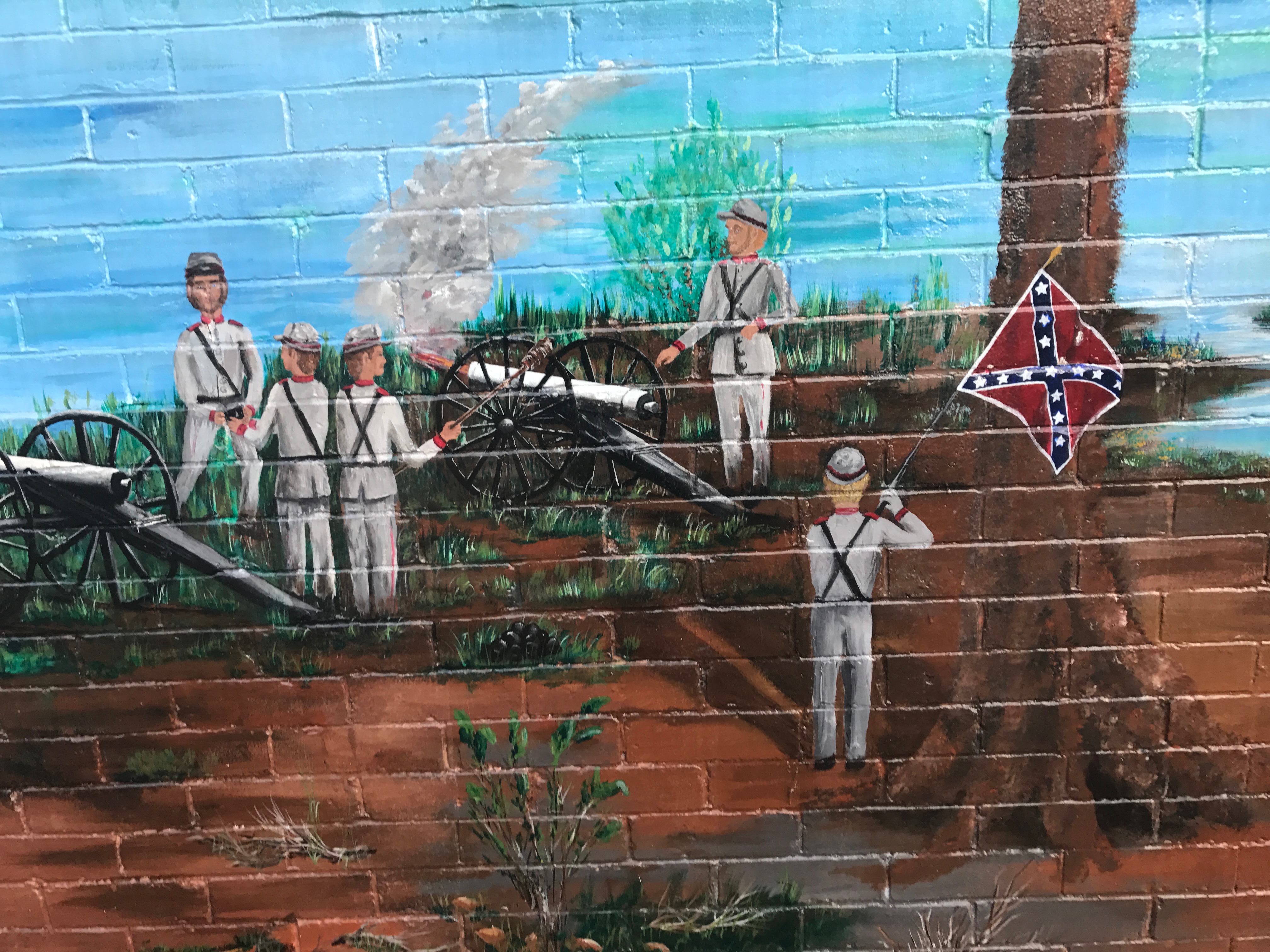 Note These Close Up Shots Which Include The Confederate Flag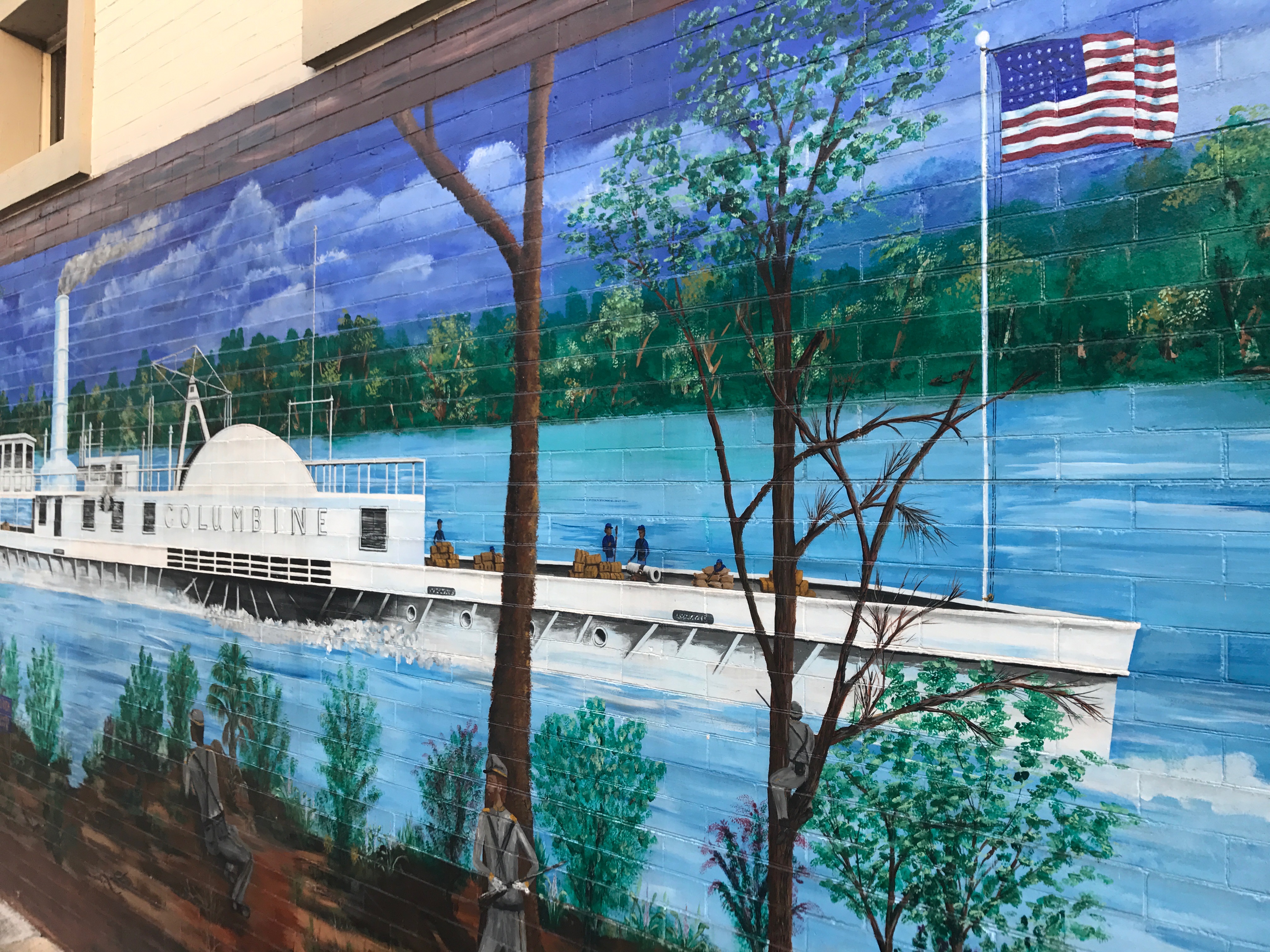 Another prominent event featured one of Rev. Billy Graham's baptisms, which occurred in Palatka in the late 1930's.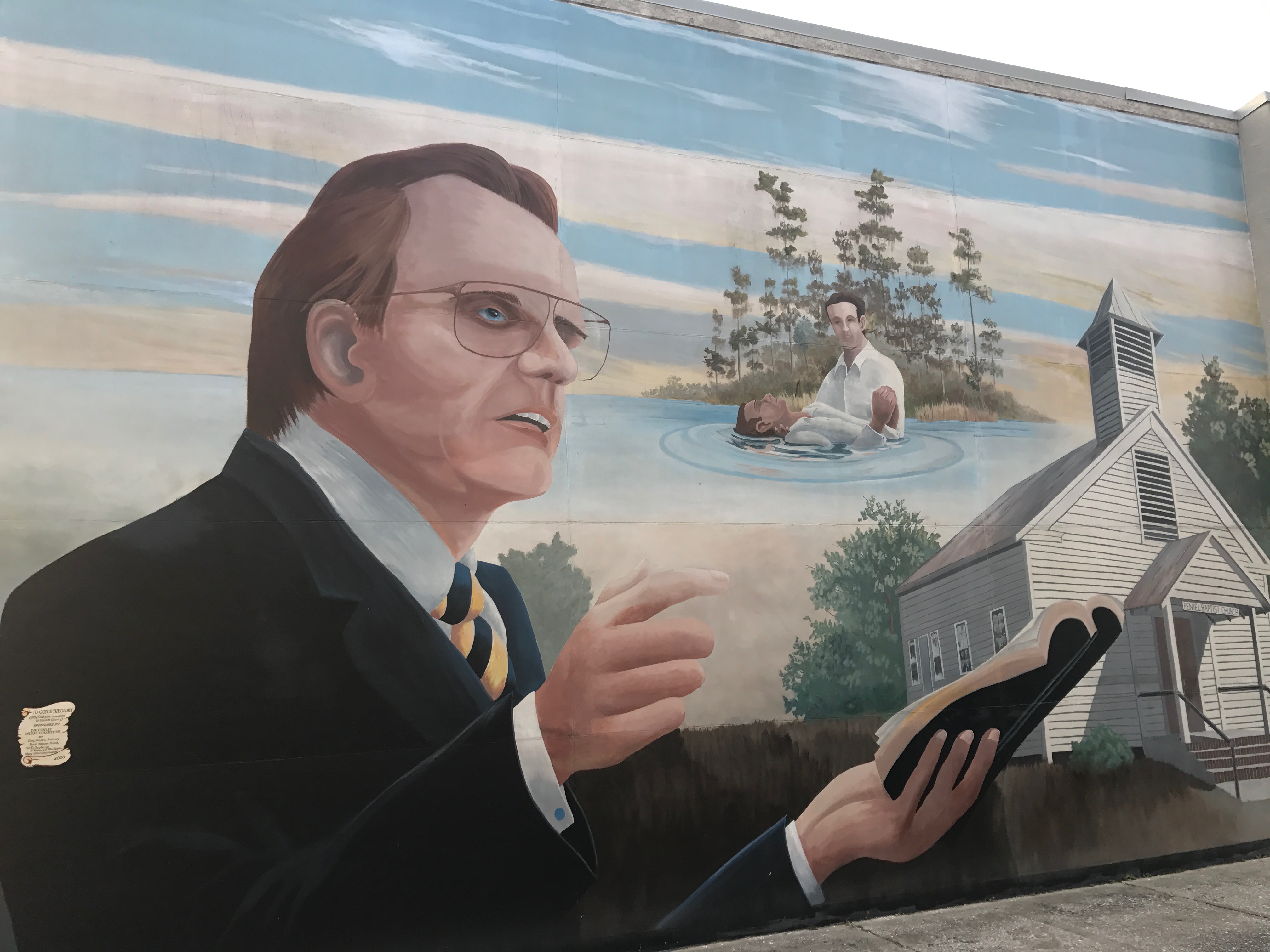 Titled- To God Be The Glory
Next, I detoured toward the County Courthouse for a closer look at the surrounding monuments.
Its centerpiece statue honored "Our Confederate Heroes" and stated, "Although the flag they died to save floats not o'er any land or sea throughout eternal years shall wave the banner of their chivalry."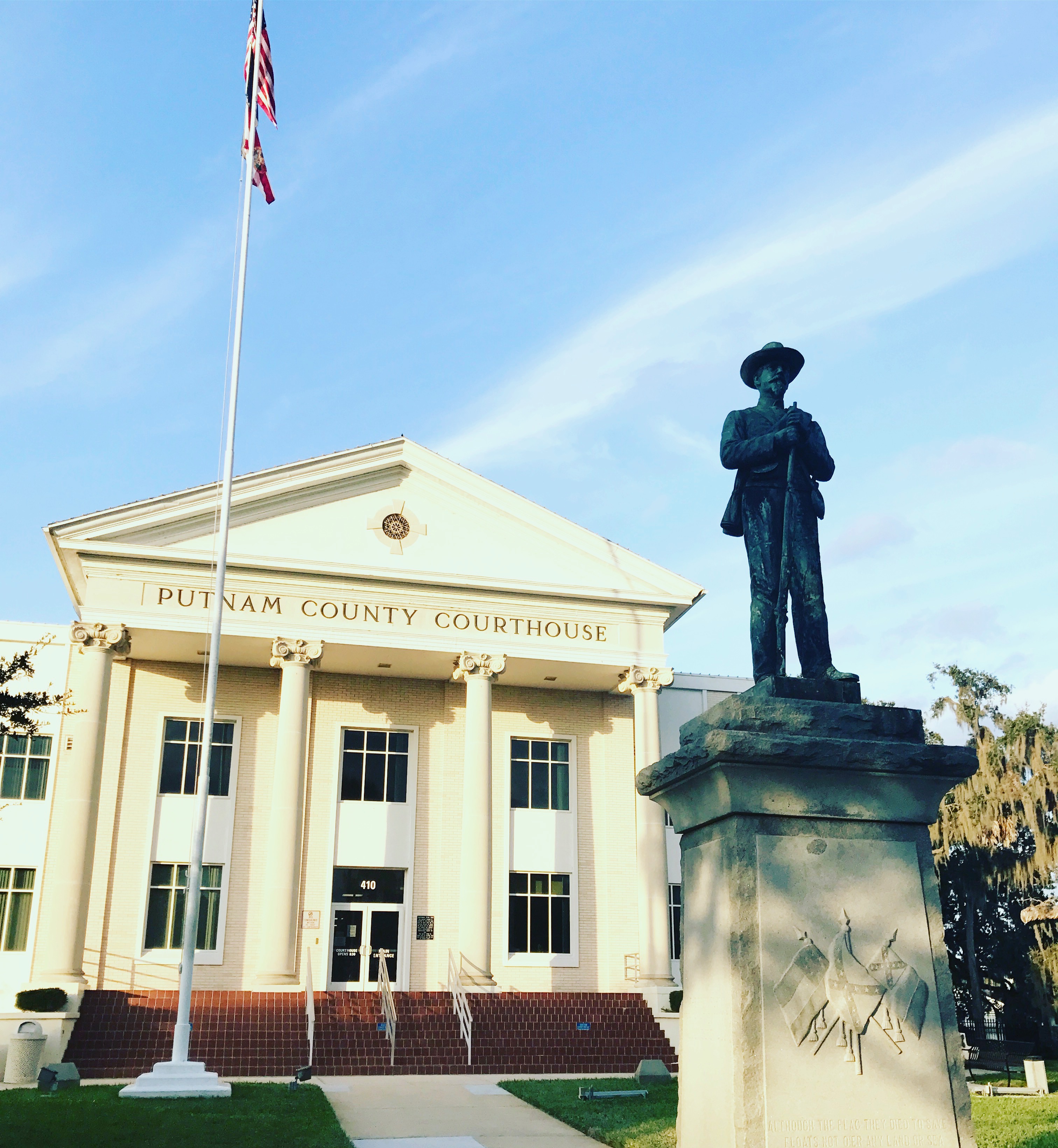 I must have stuck out lugging my large pack and my picture taking in an otherwise empty town because an elderly gentleman greeted me as I continued up the street.
"What brings you to wonderful Palatka?"
"The street murals," I replied.
"They are nice but there are actually more in DeLand."
"I missed that in my reading. Palatka must market itself better," I explained.
"Where you from?"
"Poconos," I said.
As his eyes lit up, he rattled off, "Wilkes-Barre, Bloomsburg, Harrisburg, Danville…How I'd do?"
"Those are all Pennsylvania towns…I am southeast of Wilkes-Barre," I answered.
Bill Ruthermill turned out to be from Milton, PA, north of Harrisburg.
He moved to Palatka in 1971 to get away from the "20 below weather."
He was roaming around town looking at empty storefronts for a possible relocation of his barbershop, a business he had worked for over 55 years.
"The rent is just too expensive. And when the landlord sees I make a good business, he jacks up my rent. So I hop around."
After a few minutes of chatting, he asked me my thoughts on our new president.
I told him that like many people, I am concerned and closely observing Trump's agenda.
"Me too! I'm gonna give him a chance until he shows me otherwise," Bill rationalized.
"Where are you staying?"
"No where, catching the train in a few hours to Jacksonville."
Bill's demeanor grew grim as his friendly smile faded.
"I was going to tell you to drop your large pack off because you stick out."
"Watch your back, this isn't the Poconos."
In that moment I grew concerned for my well-being.
The abandoned structures, vacant store fronts, and an eerie downtown empty of people had me on edge.
However, to be warned explicitly by a local forced me to acknowledge that this town was no traveler's playground.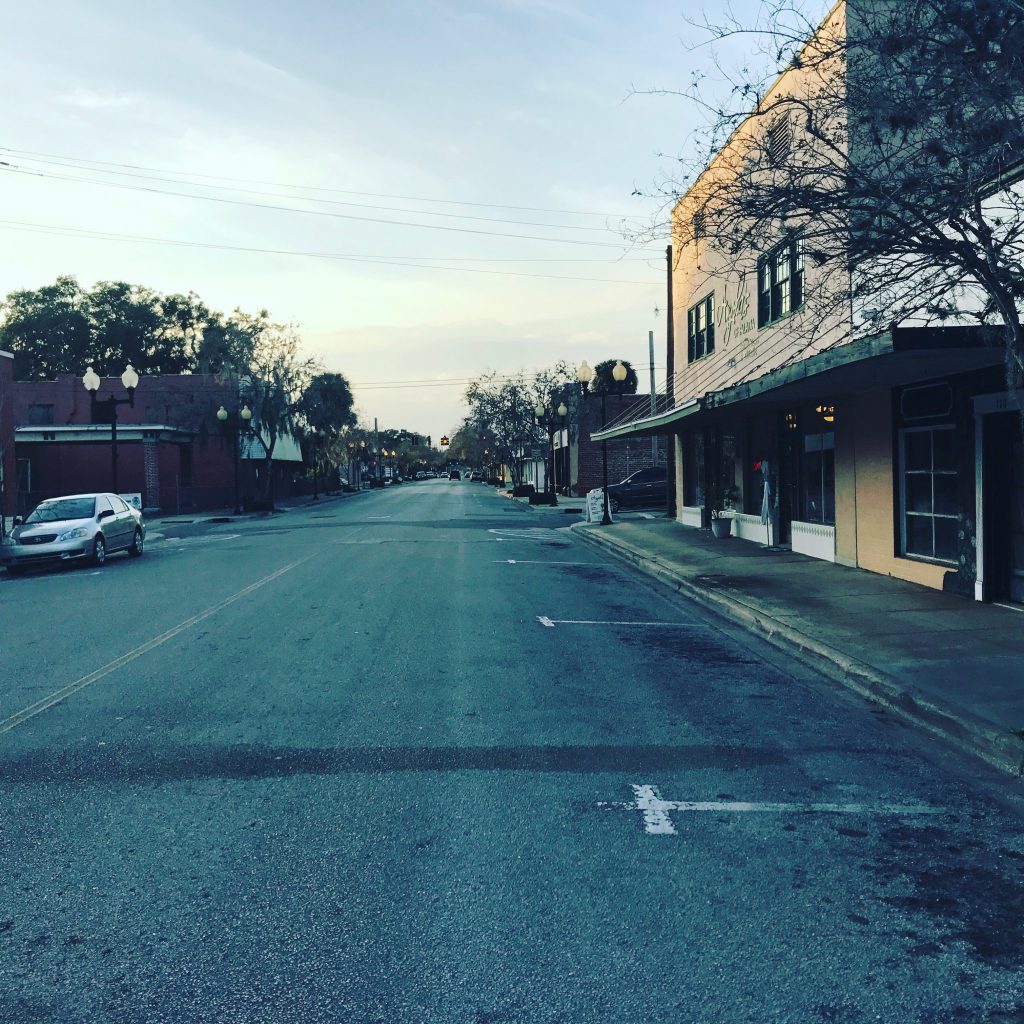 A View Of Downtown
This was an uncommon feeling.
As daylight ran out, the anxiety I experienced exceeded anywhere else I had been in the world except Lima, Peru.
A friend later shared that Palatka ranks just behind Fort Pierce in Florida on the list of "10 Worst Places To Live In Florida."
Why was that information missing on the map and guide I downloaded?
Rather then turn back to Florida's Oldest Diner, I continued toward a Pizza Parlor I had spotted near the station.
Pizzaboys had a gangster type theme. Its front window was with a cartoon gangster figure holding a Tommy Gun saying "We gonna make you a pizza you can't refuse…"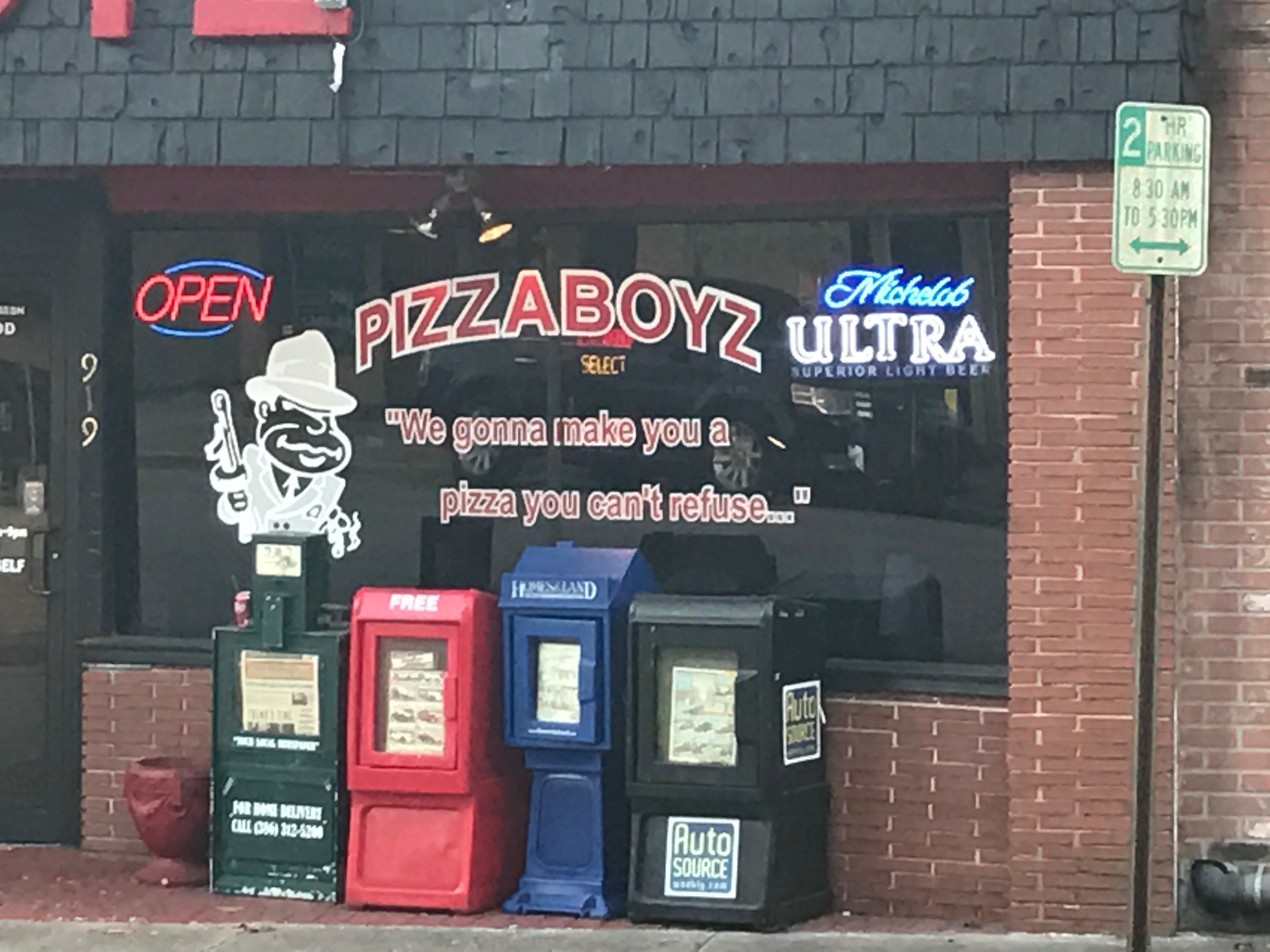 The comic image had an oddly comforting feeling.
Inside there was a sparse interior with a few people lined with posters for the TV show "The Sopranos" and the film "Scarface."
The menu had sandwich names like "The Boss, Salvatore, and Bada Bing."
I took my server's recommendation of "The Big Heist" made with Ham, Turkey, Bacon, Lettuce, Tomato, and Provolone.
While waiting I admired the Budweiser advertisement:
Make This Test
Drink Budweiser
For Five Days
On The Sixth Day Try
To Drink A Sweet Beer
You Will Want Budweiser
Flavor Thereafter.
Never Sweet….Always Distinctive
I asked my waiter about why it was so empty in town.
"It's usually busy during the day and quiet at night" and then changing the topic to "next week we have our monthly classic car show….it is busy on those nights."
"You from around here?" I asked.
"I am from DeLand, just south of here, but I grew up in Michigan."
"Why did you come back to Florida?"
"To get out of Detroit."
It was comforting that Palatka was at least a step above Detroit.
Enjoying my temporary reprieve from the streets, I over heard two gentlemen discussing politics at the bar, though it was just a mere exchange of their similar opinions.
"He [Trump] basically called out the media for lying about the size of his inauguration crowd, which is not true, and then walked out on a press conference. The reporters looked like deer in headlights. I love it, love it, love it…"
"Federal government should only protect our borders and from threats abroad and maybe some provisions in the constitution….not all this other stuff the Feds have piled on us."
Thankful my train was on time, I asked if it was safe to make the short walk back.
My waiter suggested a route that included a stroll past the police station.
"It is normally quiet on that street. Just don't stray too far away from the station and you should be fine."
It was discouraging to find the station itself closed. I was the only one on the platform.
Hearing the horn of the Silver Star in the distance become increasingly louder brought a sense of relief.
Exiting the train in Jacksonville ahead of schedule, I commented to the conductor about our early arrival.
With a hearty laugh he told me, "We could have been earlier but we stopped just to pick you up."
I thanked him for getting me out of Palatka.
Below are some additional murals I spotted.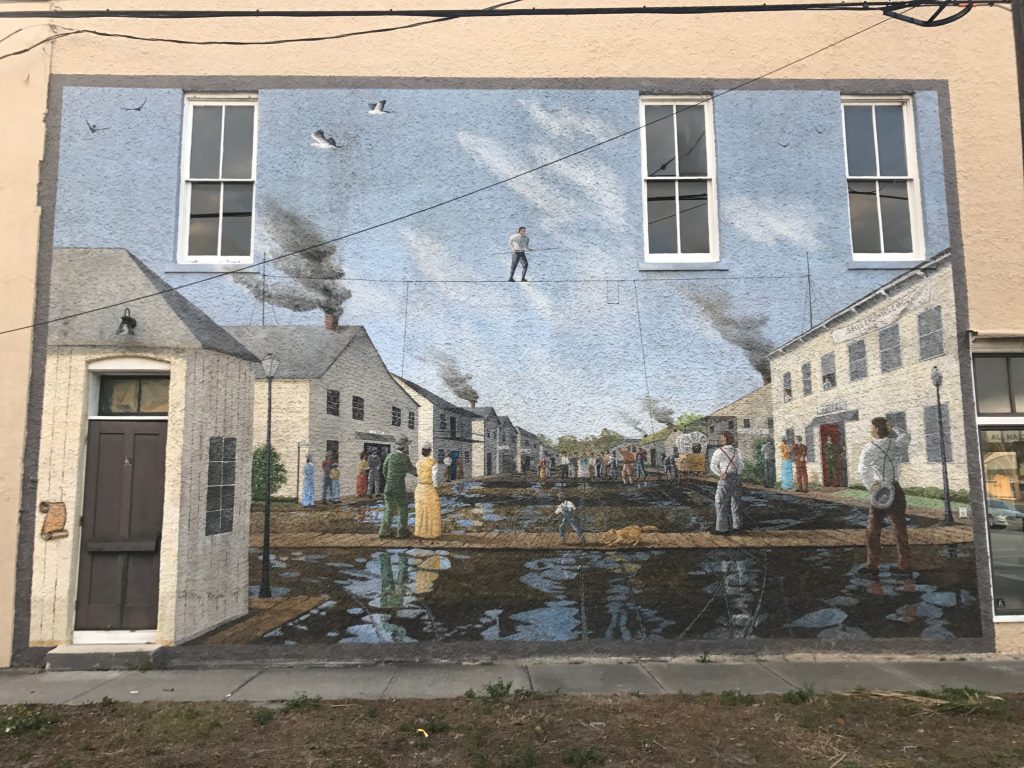 High Time in Palatka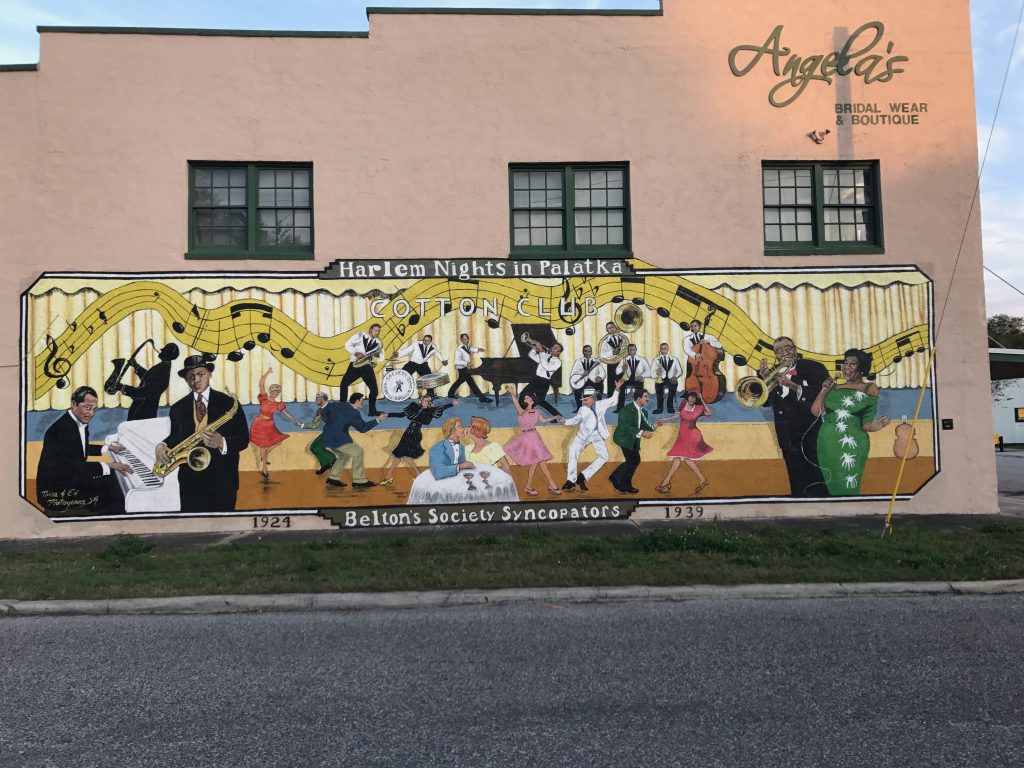 Harlem Nights In Palatka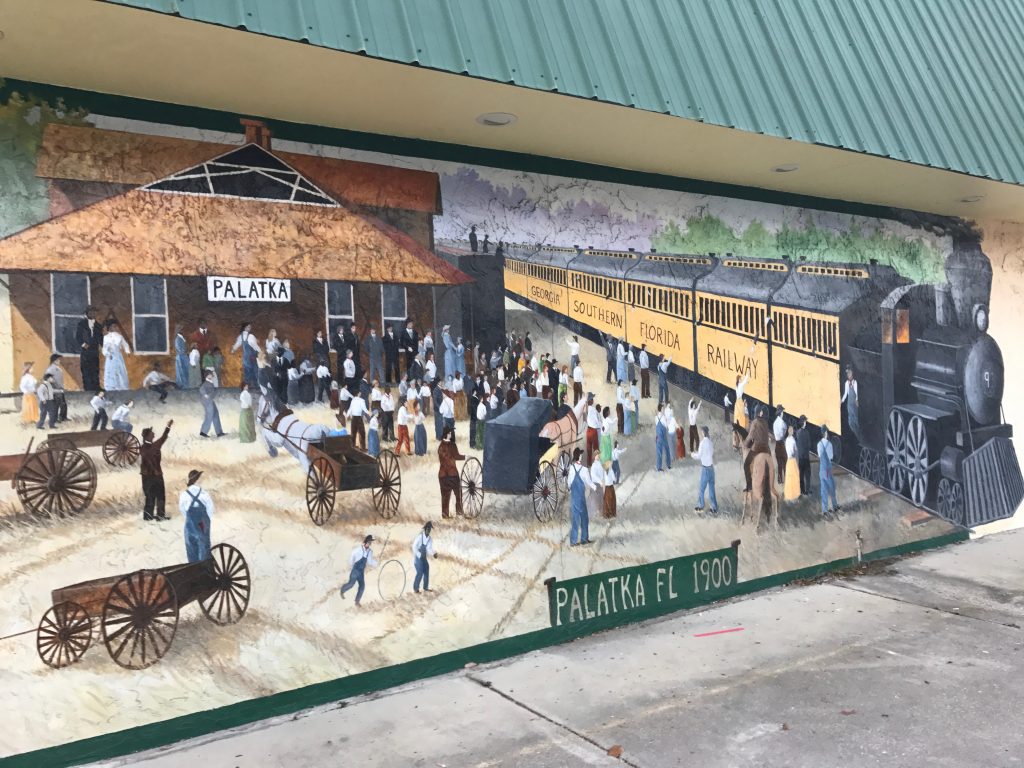 The Georgia Southern And Florida Railroad  (c. 1906)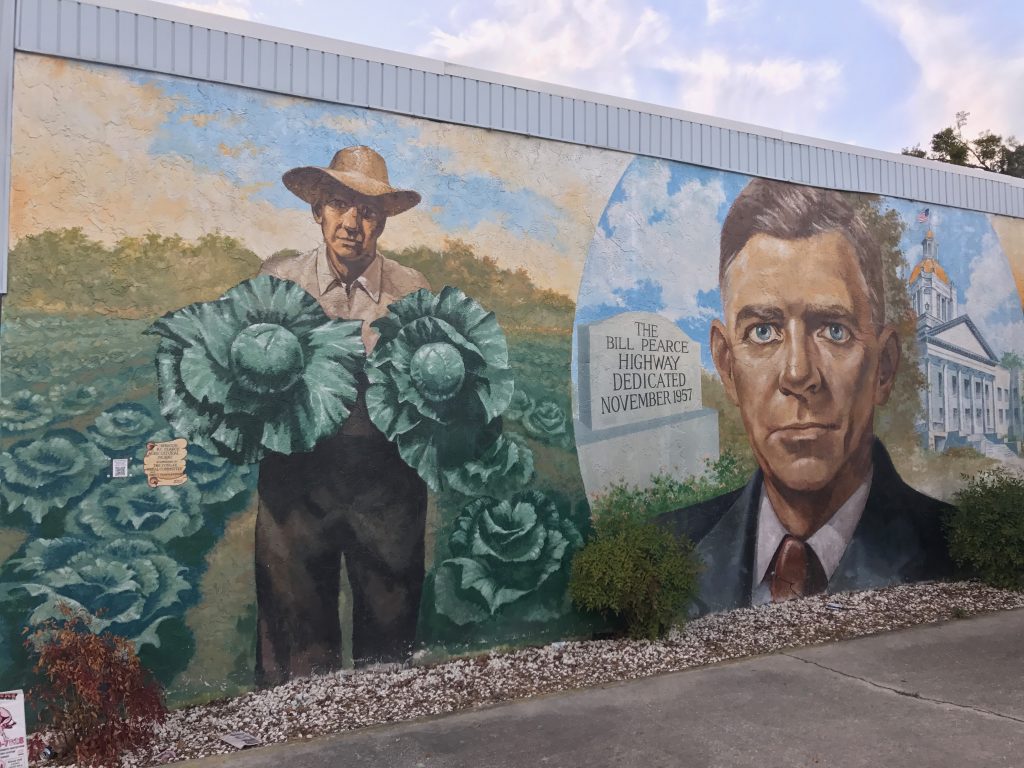 Senator B. C. Pearce Agricultural Mural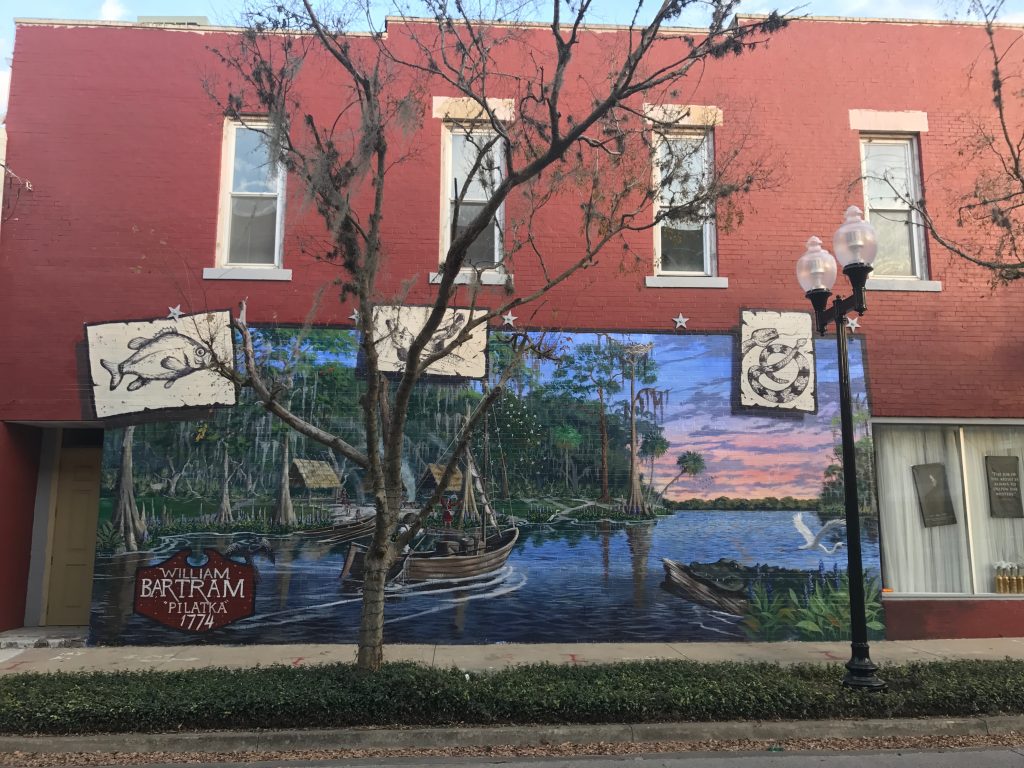 // Oliver – Day 21 – Palatka