"It seems like you are on the 'Dilapidated American Trail,'" said a friend after reading a few of my blog entries.
While my visits to larger cities have not been so disheartening, my jaunts into smaller towns such as Dillon and Palatka were upsetting.
The extent of the vacant businesses and crumbling structures I observed throughout the South had been unexpected.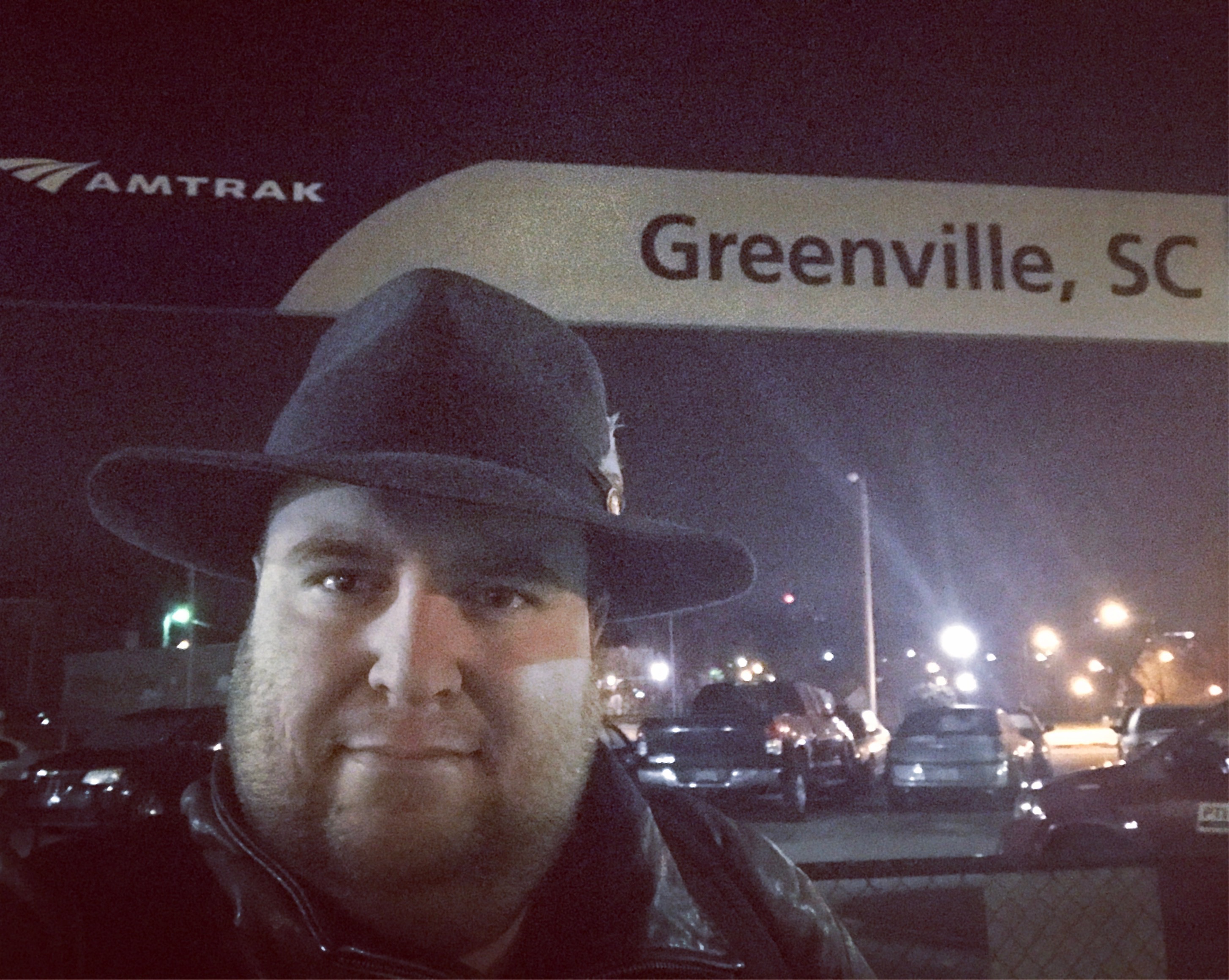 It has made me appreciate how vibrant East Stroudsburg and Stroudsburg actually are.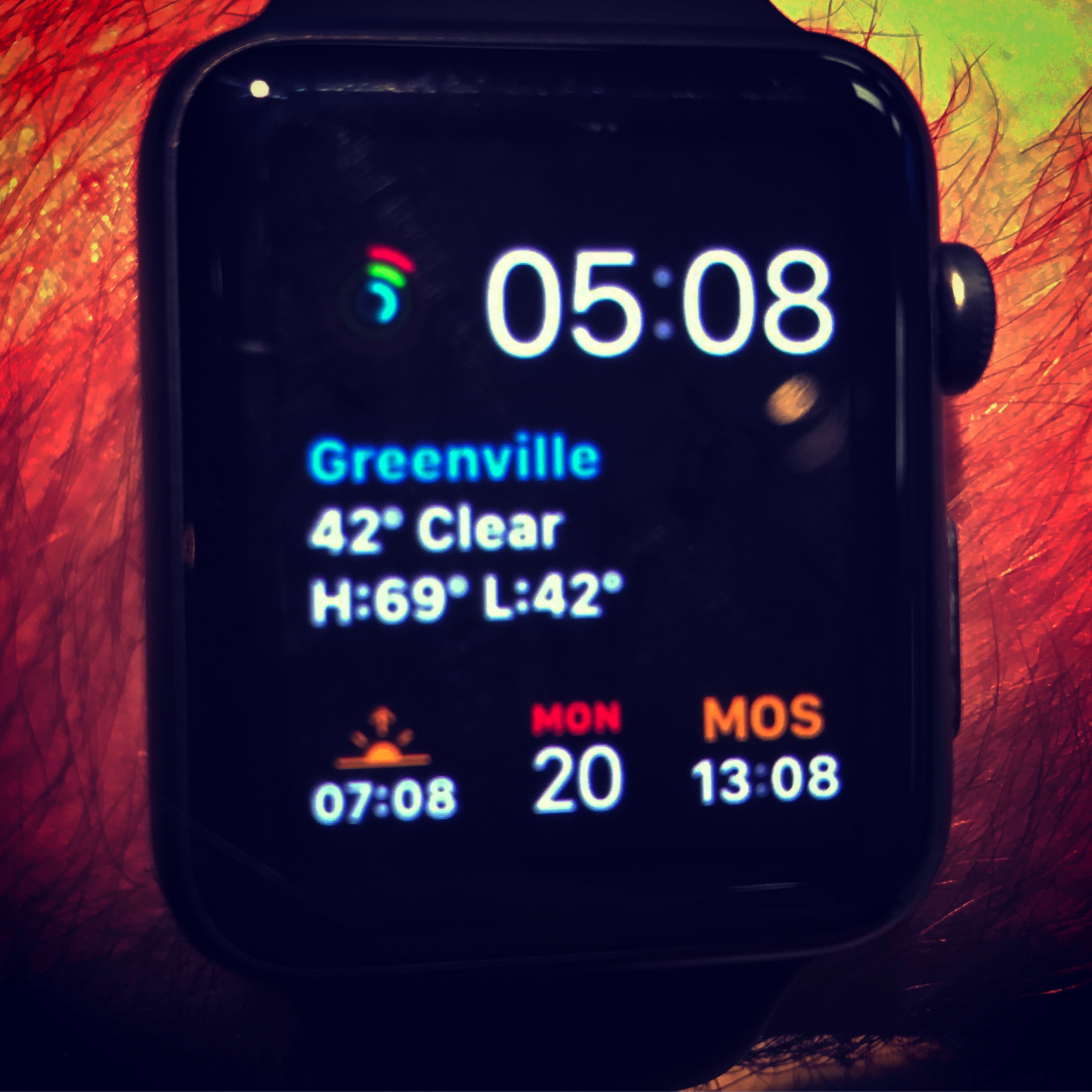 I was apprehensive as I left Charlotte, North Carolina, the second largest banking center in the United States, to make an excursion into another small city: Greenville, South Carolina.
Would it be another bust?
My early morning disembarkation from the Crescent Amtrak Train was off to a dark start, as the sun would not rise for another two hours.
The first historic marker I came across trekking toward downtown commemorated "Textile Hall," an exposition venue constructed in 1917 that was described as "a fitting monument to…the proper cooperative spirit."
However, despite being placed on the National Register of Historic Places, it was demolished in 1992.
Failing to protect a notable landmark did not bode well for my expectations for the rest of the city.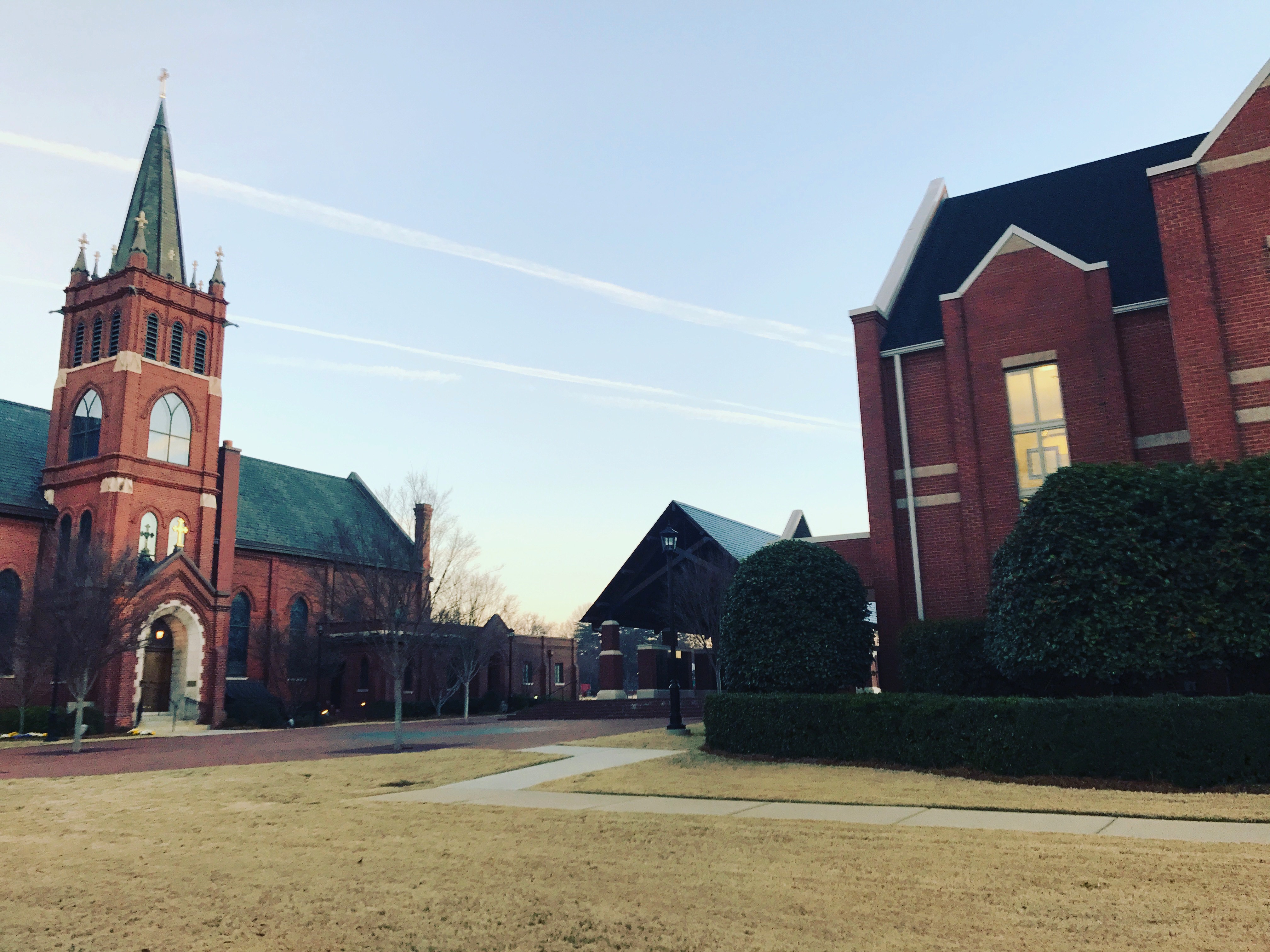 A Nice Church Now Stands Where Textile Hall Stood
In downtown, there was a monument for another structure that no longer existed.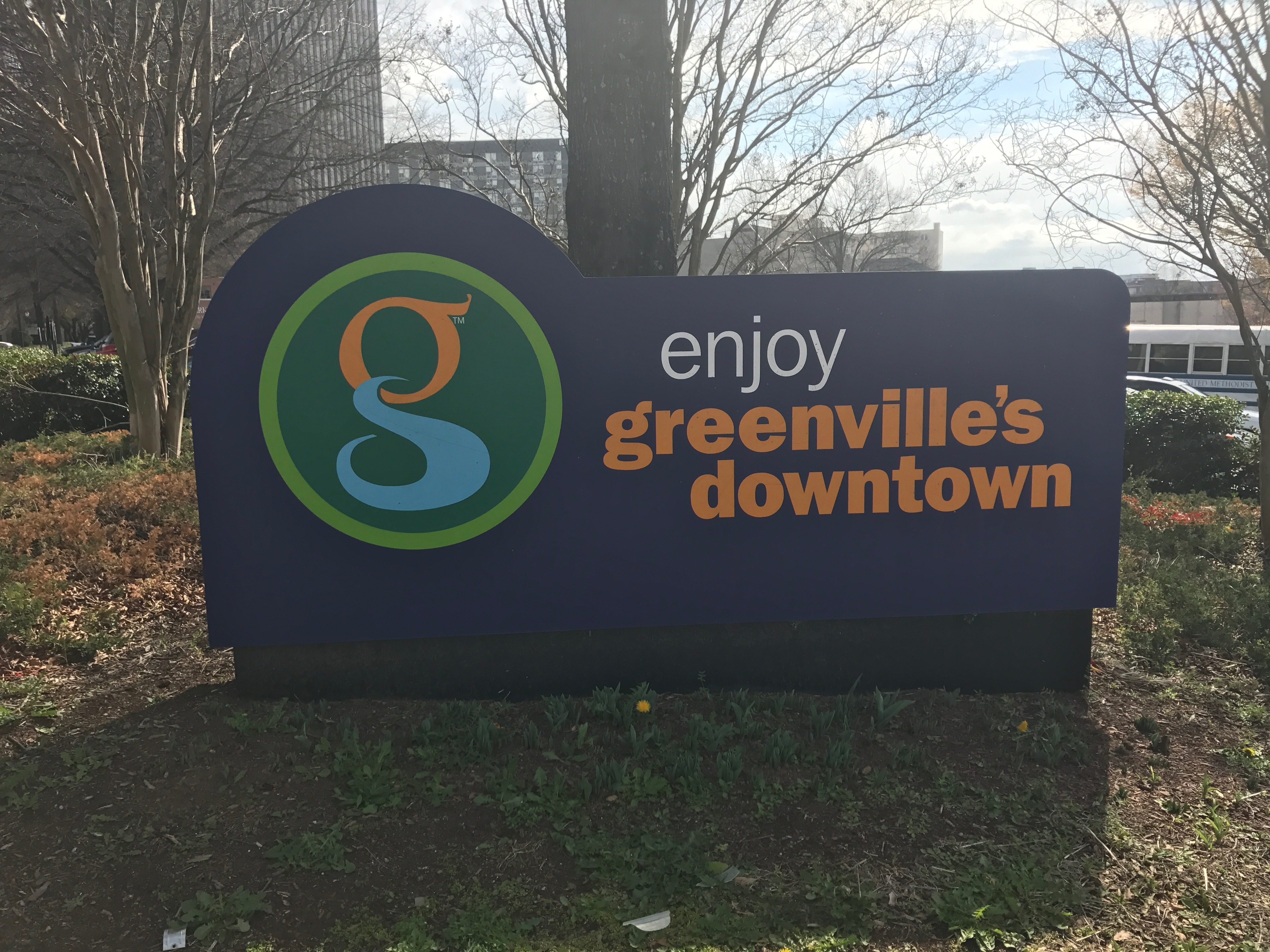 Welcome Sign For Greenville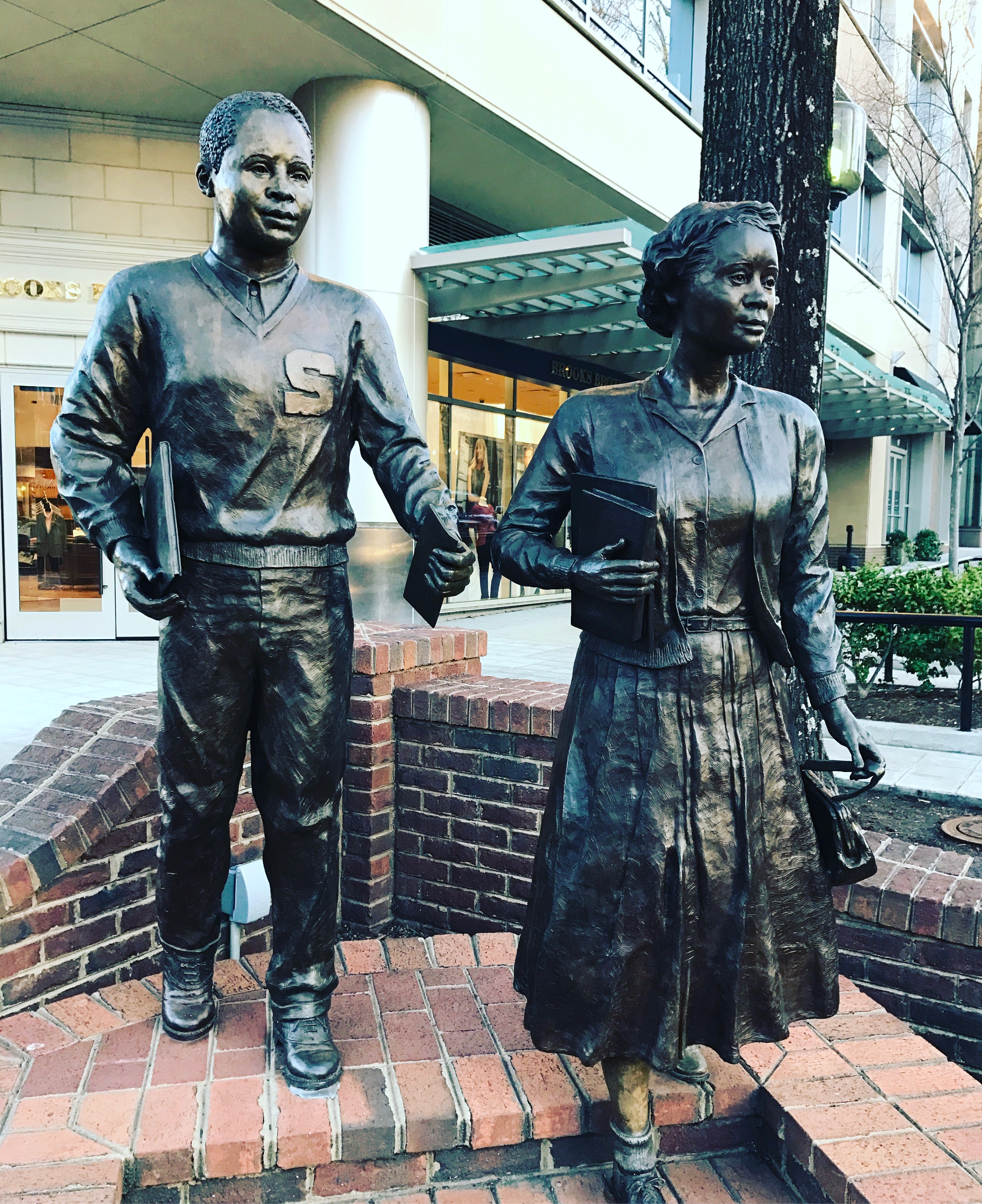 The Sterling High School statue commemorated the first Black High School in Greenville that existed from 1896 through 1970.
Its inscription partially read, "The record of Sterling High is that of struggle and triumph…The students of Sterling High School were the driving force that promoted the change of institutional segregation in Greenville County…"
Over coffee in downtown, I observed a large Confederate flag attached to the back of a pickup truck.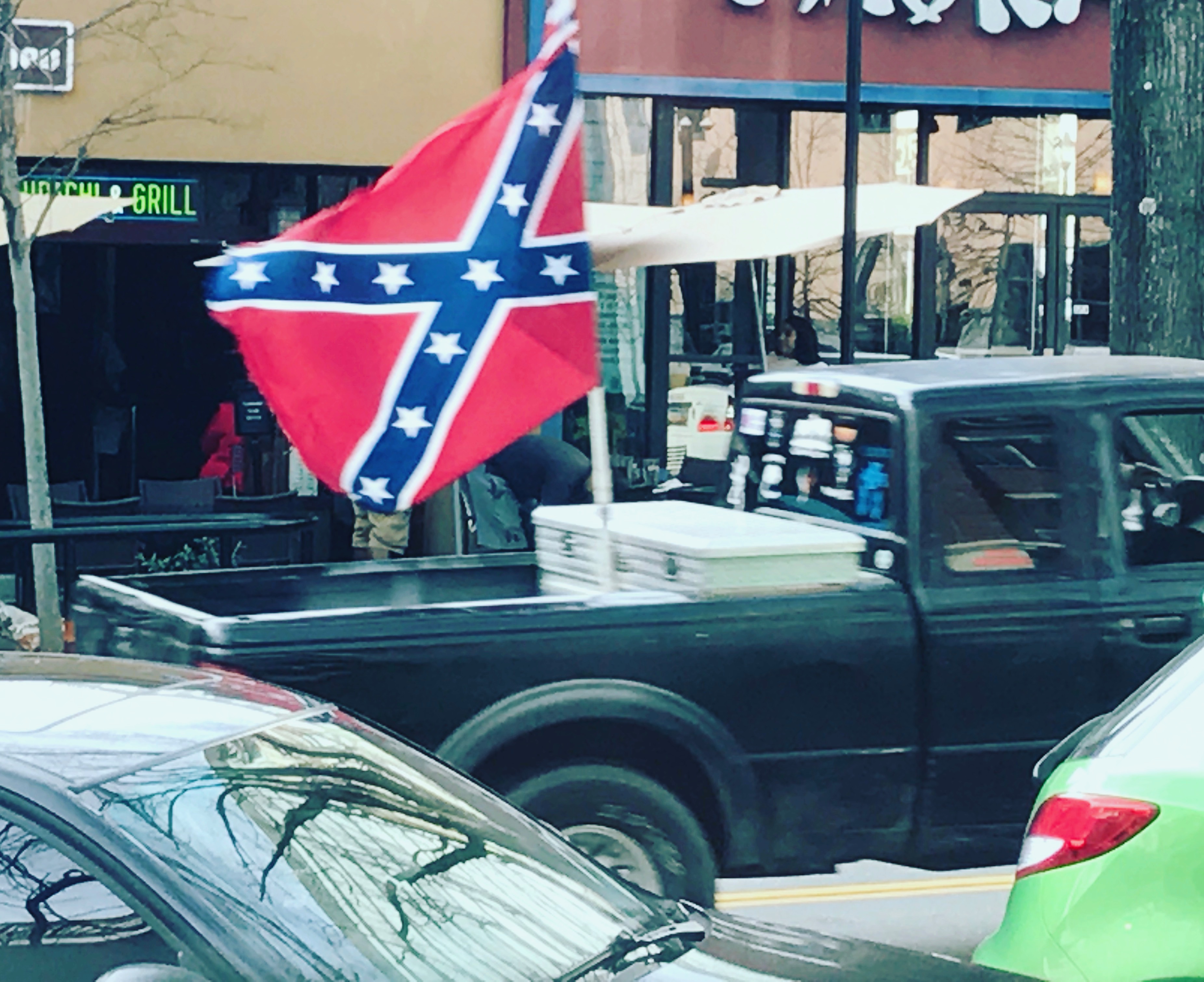 The Truck With The Confederate Flag
On social media I posted the picture and remarked, "Don't see that flag on pickups in the North, that's for sure."
I was astonished to learn otherwise from several colleagues and given another reason to grasp how fortunate I have been to be from East Stroudsburg.
"I live in Alabama now and I've seen more of those flags in Western Pennsylvania than anywhere else," said one friend.
"Come to the 'Hate Belt,' Slate Belt, PA, you'll see this kind of thing regularly," said another.
However, throughout the day I was thrilled to find the city center bustling with people. Almost all the restaurants had outdoor sidewalk seating.
The few vacant storefronts already had evidence of a new business settling in.
"I haven't quite figured out what Greenville has done differently but this is a very happening and blossoming place. Business vibrant and people abound," was the notation I made in my notes for the day.
Akin to my experience in Fayetteville, lodging arrangements had been outside of my meager budget, compelling another Couchsurfing stay.
Nathan, originally from Atlanta, graciously opened his door.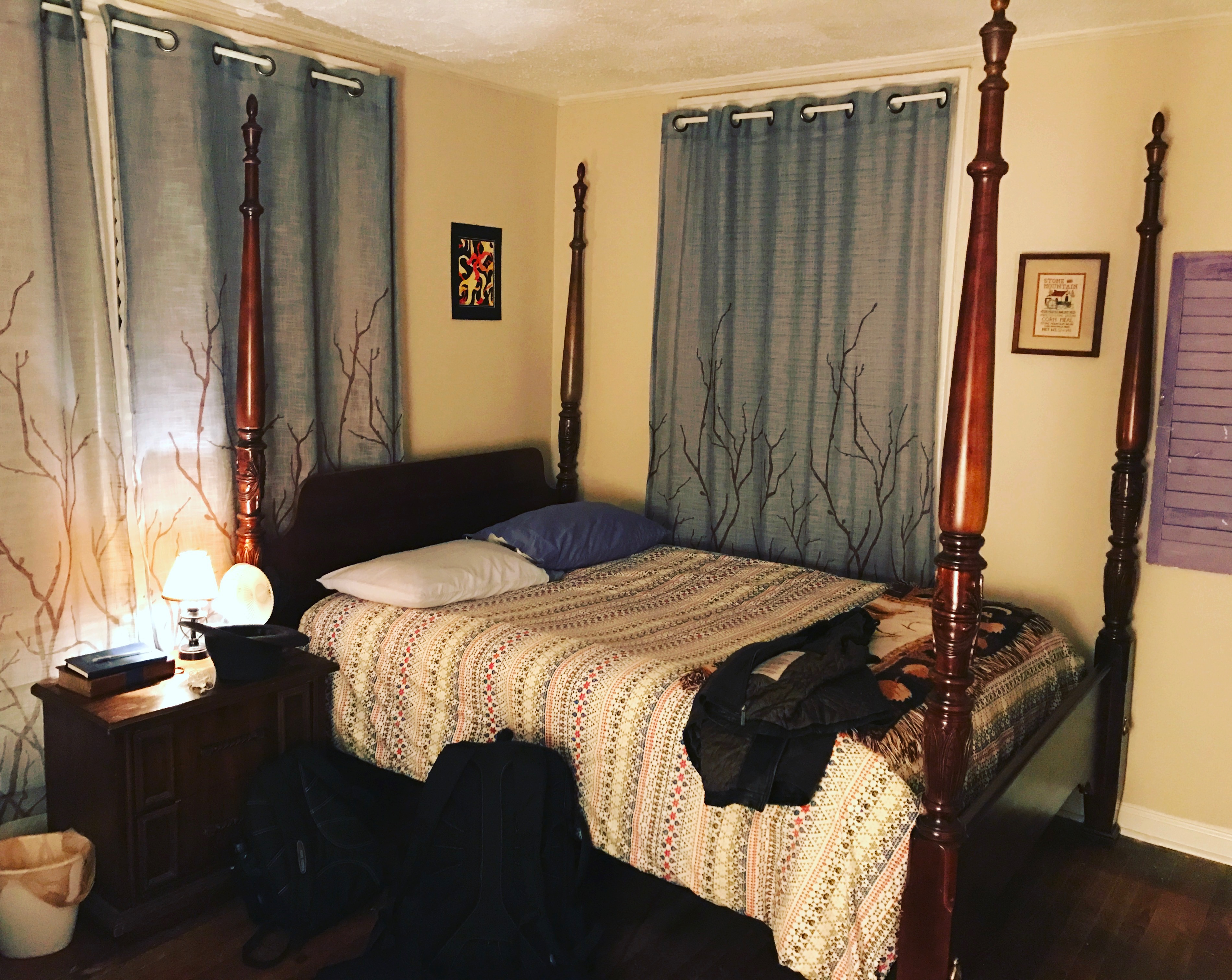 "I had a sister in Raleigh I frequently visited. Greenville became a stop on those road trips. The restaurants and coffees shops throughout the city charmed me. The trails in the region were fun. Falls Park in downtown pulled me in; I loved being near the base of the falls. There was a spot out on a rock that I would wade out to and just read. It always gave me a good vibe," explained Nathan.
"In Atlanta, I struggled to find a sense of community. It is just such a large city. After a divorce, I wanted a fresh start. So, after many trips of just stopping in Greenville on visits to my sister, I decided to move here. That was five years ago," Nathan continued as his face broke into a smile.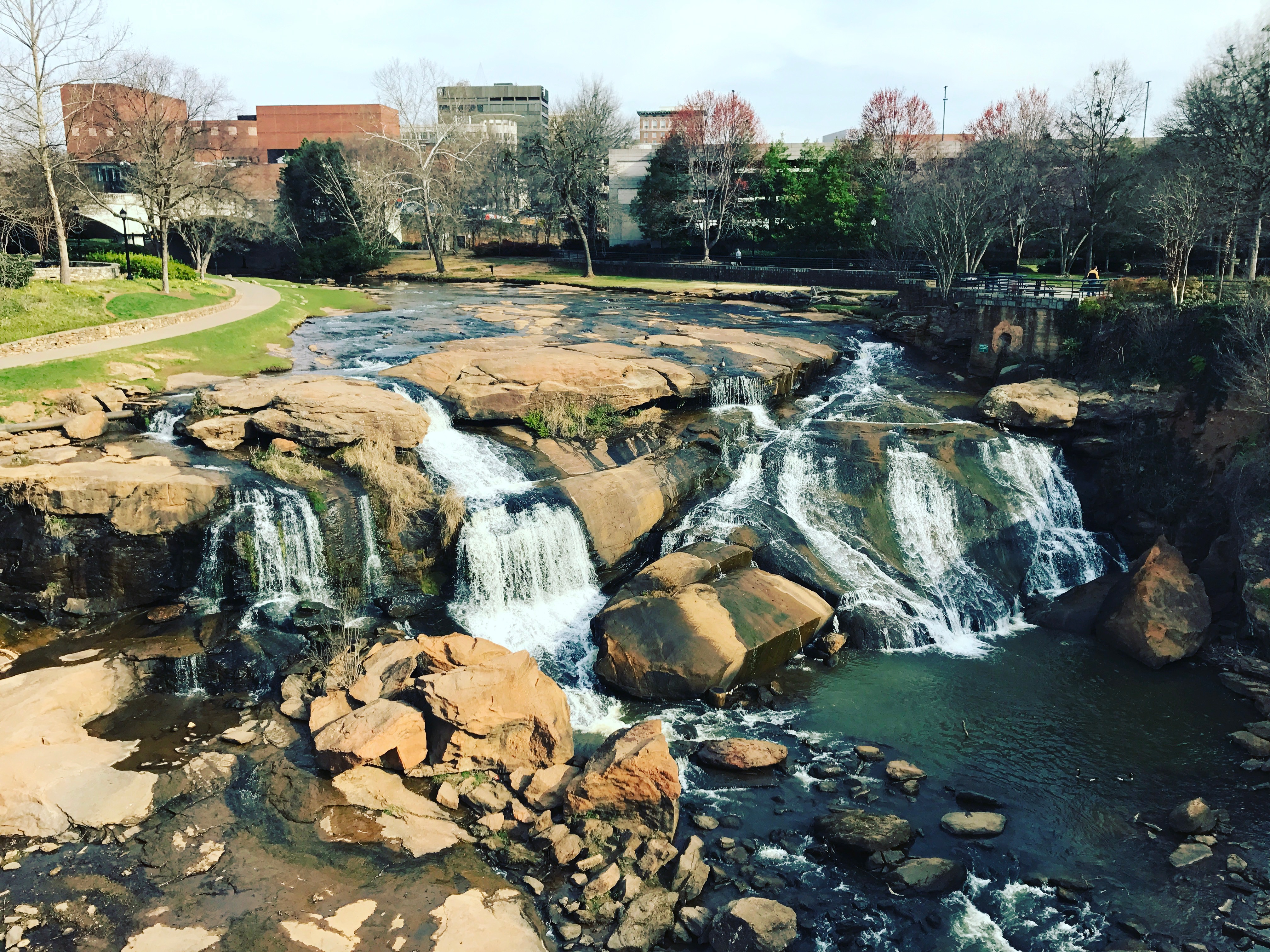 The Waterfall At Falls Park — Who Wouldn't Admire This Park? — Can You Believe There Used To Be A Road Over The Falls!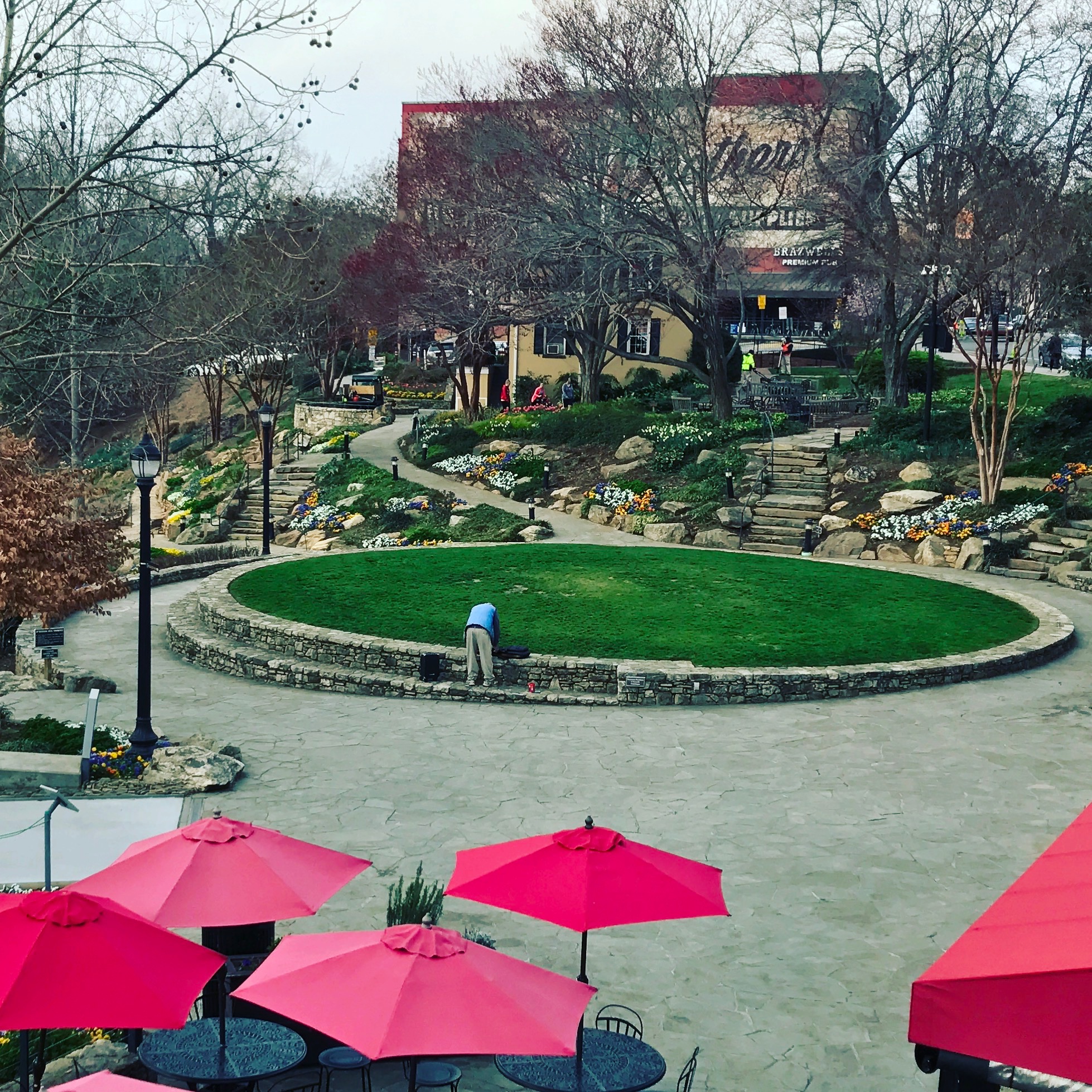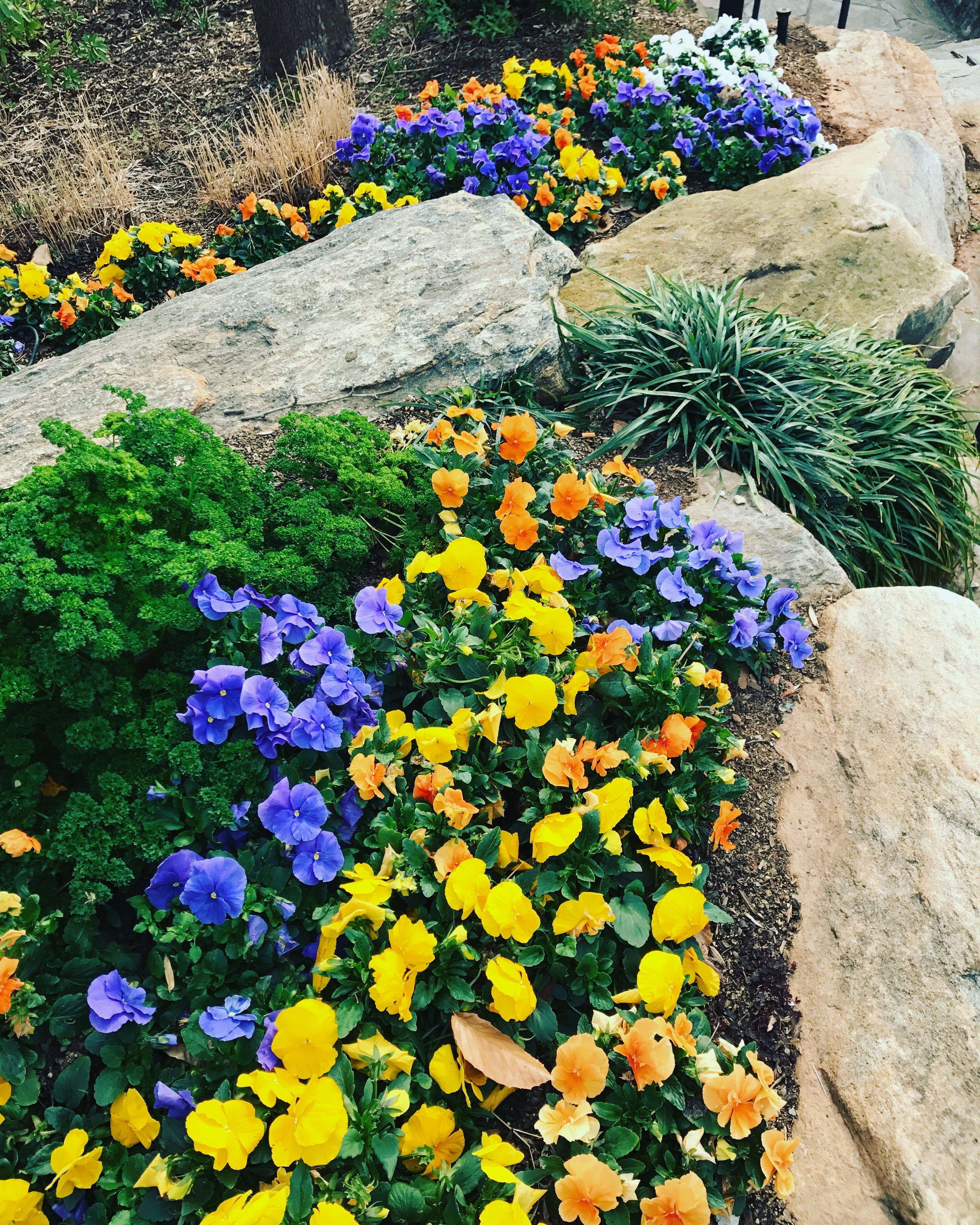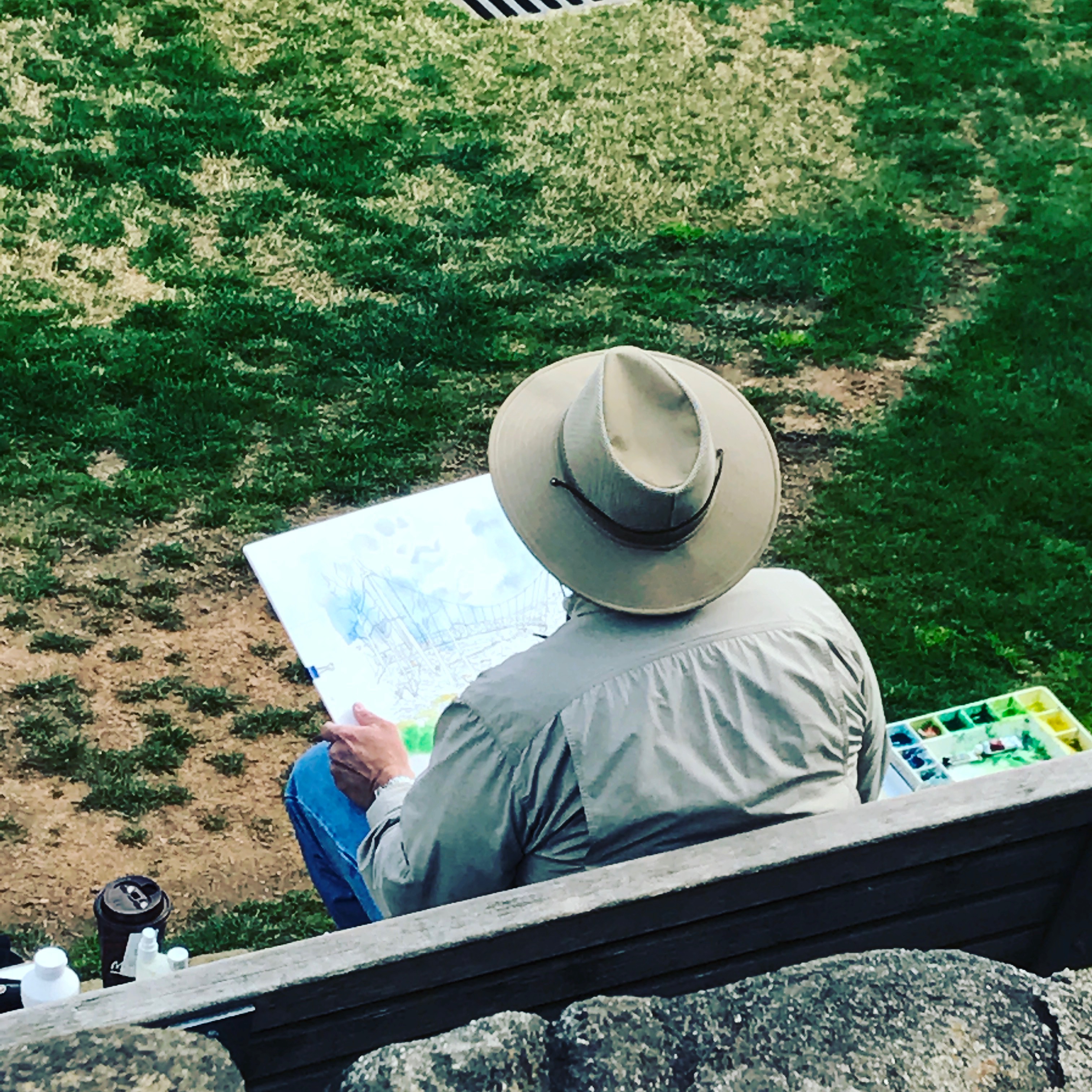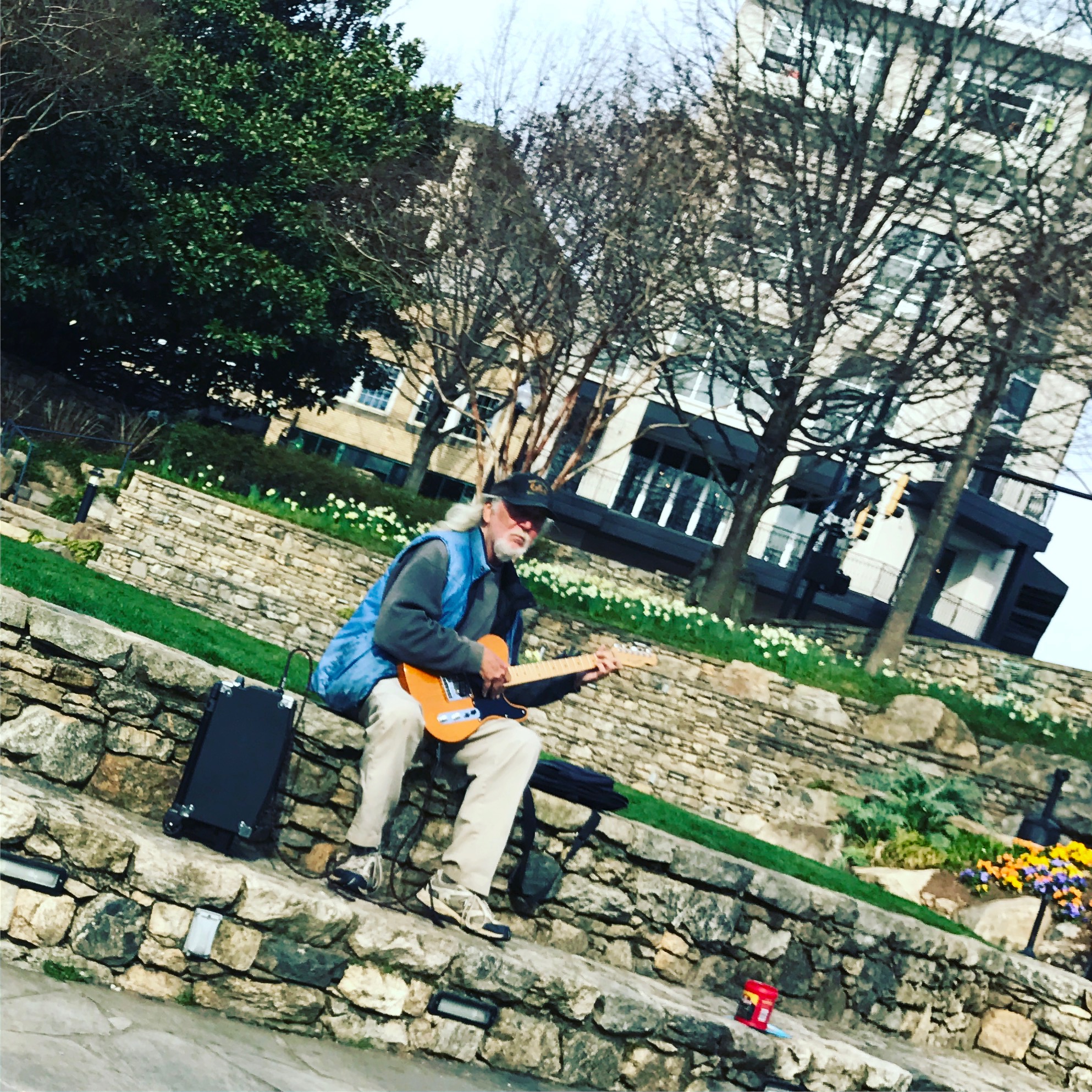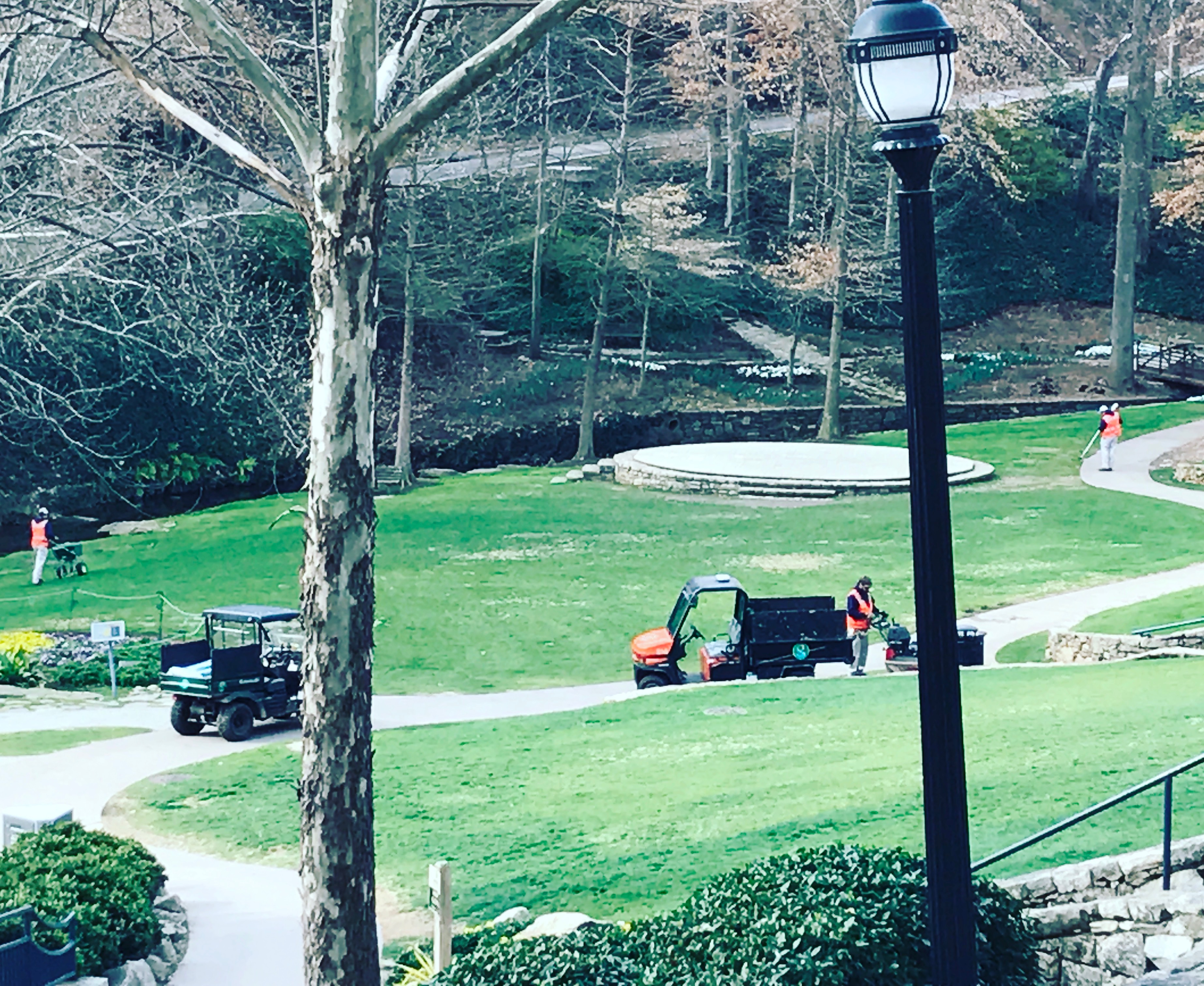 City Workers Maintaining Park
Over lunch the next day, Nathan explained why Greenville had faired better than other Southern cities.
"Much of the credit for the vibrancy of today's Greenville goes to Max Heller."
Heller, who fled Europe during WWII as a Jewish refugee, had great success as a local businessman and eventually served as city mayor during most of the 1970's.
His upbringing abroad prompted him to introduce a European flare to the city.
"He managed to make over downtown by converting Main Street from 4 lanes into lanes 2 with wide sidewalks for the restaurants to utilize. His vision included adding streetlights, green spaces, and flowers to create a welcoming ambiance.
It worked to transform downtown into the place to be."
Greenville's subsequent mayors have largely worked to maintain Heller's vision.
This success has even rallied in the face of the collapsed textile industry.
Since the early 20th century this city had been known for being "The Textile Capital of the World."
Profitably growing cotton in the South had relied on utilizing slave labor.
After the American Civil War made slavery illegal, earning a living off cotton farming became considerably impossible.
Many post-war farmers borrowed more money to cultivate cotton than they could eventually sell it for, forcing a great number to abandon their agricultural roots.
Recognizing a need to transform the South's economy by bringing new industries, the state of South Carolina successfully pitched Northern textile manufacturers, frustrated by labor problems, to relocate.
The rivers in Greenville and the surrounding region could easily generate ample electricity for the large mills and access to raw cotton was plentiful. Most compelling was the abundant labor force, hungry for fresh opportunity.
Decades later, astute government officials recognized at an early stage the outsourcing of the textile jobs overseas as a new threat to the region.
In response, they actively attracted national and foreign investment through tax benefits and advertising the favorable wages that characterize the region. Companies such as Michelin tires, electronic components manufacturer AVX Corporation, and CertusBank are headquartered here.
Greenville has also become a major center for automotive research through a partnership with Clemson University.
It is no wonder that Greenville regularly appears on top 10 lists such as "Best Place To Visit," "Best Place To Move To," "Best Downtown," etc.
Also, the local museum had a special Dr. Seuss exhibition.
Of note, I admired how detail oriented he was. He made a rough draft of everything he illustrated and would label each individual color with a number that corresponded to a specific shade to ensure the print shop colored each image precisely.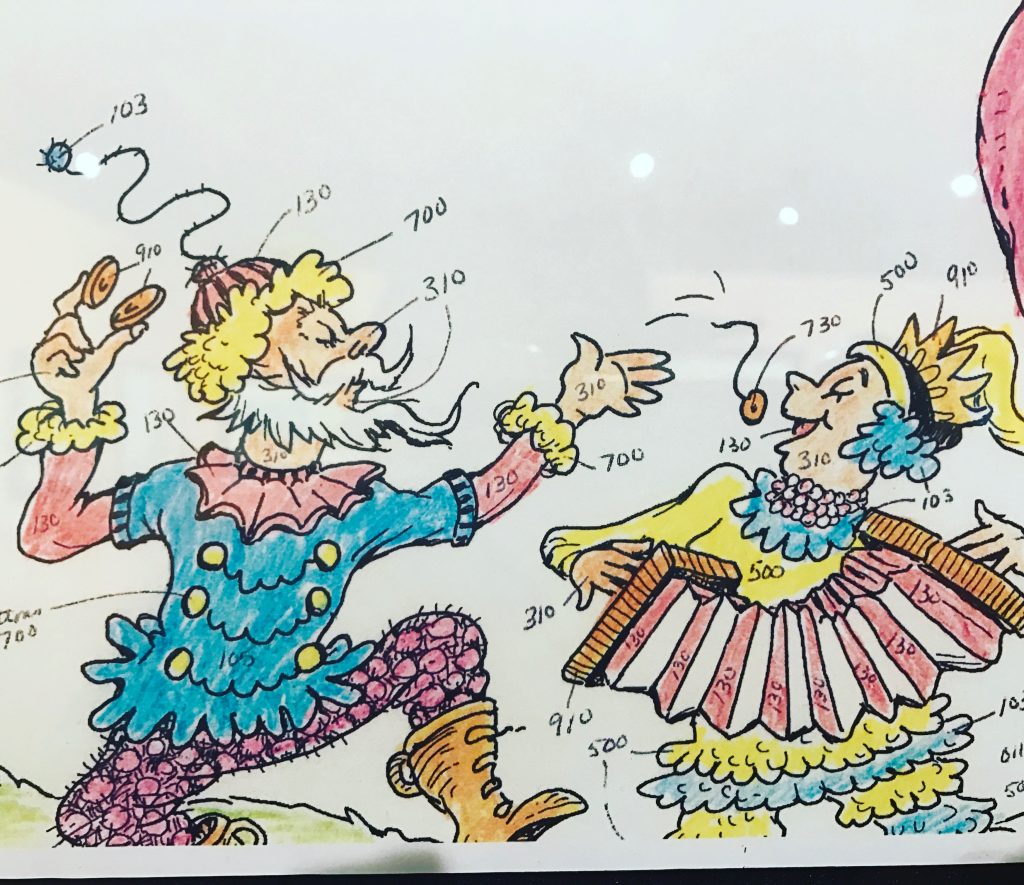 Example Of One Of His Sketches
// Oliver – Day 54 – Greenville