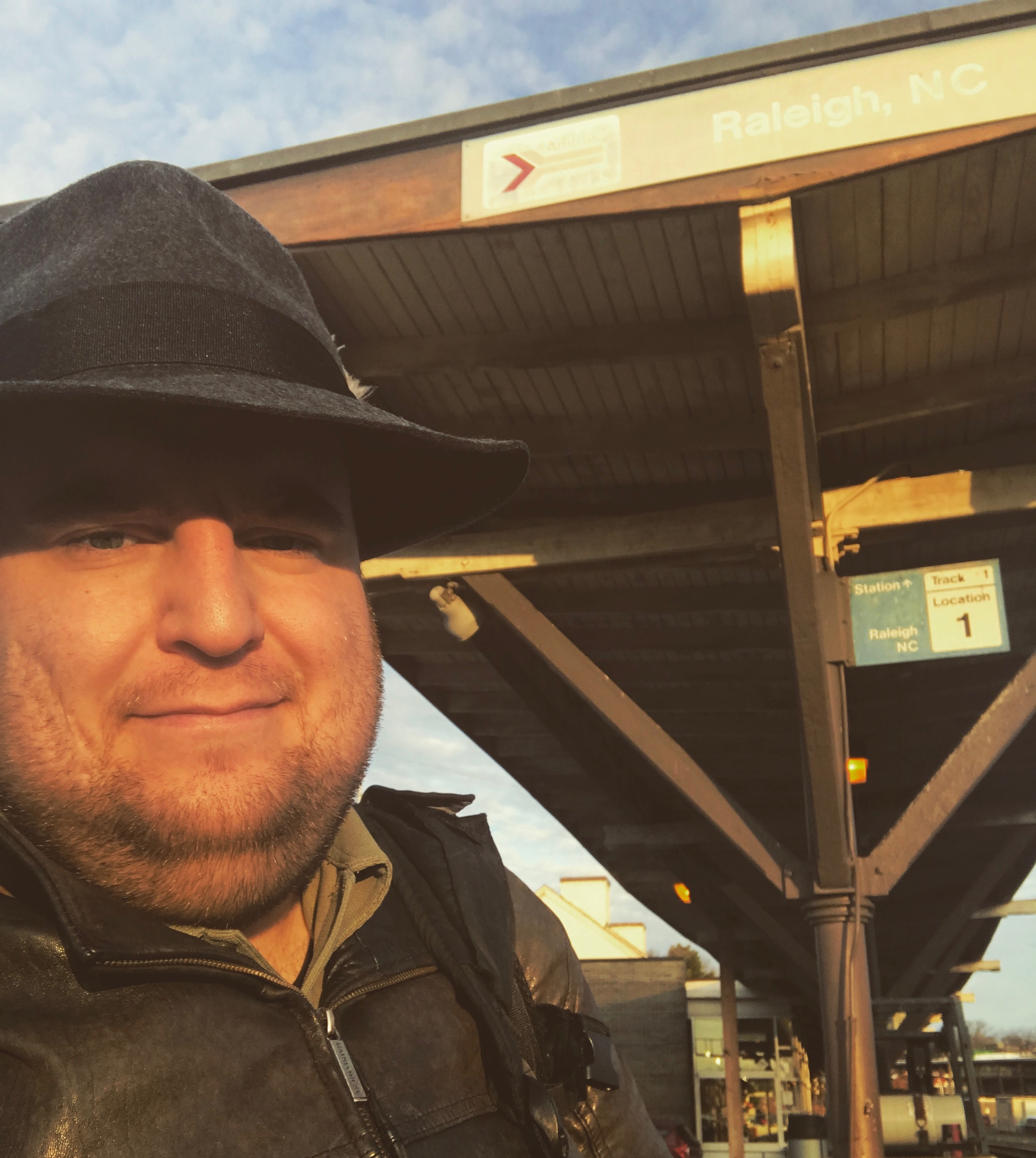 Faded Raleigh Amtrak Sign
"We get 3 good seasons and 1 week of winter here in Raleigh!" exclaimed my Uber driver who had grown up in Pennsylvania.
"That's what keeps me here," he added.
Invariably, the cold winters seem to be the prevailing factor for those who have relocated from the North.
"I never saw myself living in the South," said Maggie, a longtime family friend who had spent the past decade enjoying Raleigh after having moved from New Jersey.
"Anyone that knew me before I moved would have expected me to kicking and screaming at the idea of heading to the South.
But, the love of my life ended up in North Carolina and I followed my heart here to be with him.
I haven't regretted coming down here for a single moment," she recalled as we cruised around in her Ford Mustang convertible under a warm, bright February sun.
"Look, there is no way you could be wearing that short sleeved polo this time of year back in Pennsylvania," she pointed out, dismissing any nostalgia for winter.
Inevitably "Southern Hospitality" gets emphasized as another important element of life in the South.
"I didn't notice the hospitality as much until after I went back to New Jersey to visit family…in public people didn't return my smiles or even make much eye contact. That's something I've come to appreciate down here," Maggie said.
These charming features of the South, along with the lower cost of living, would eventually lure Maggie's parents to retire here. Soon after that, her newlywed sister followed suit.
Even the local dive bars carry on the gracious traditions of the South.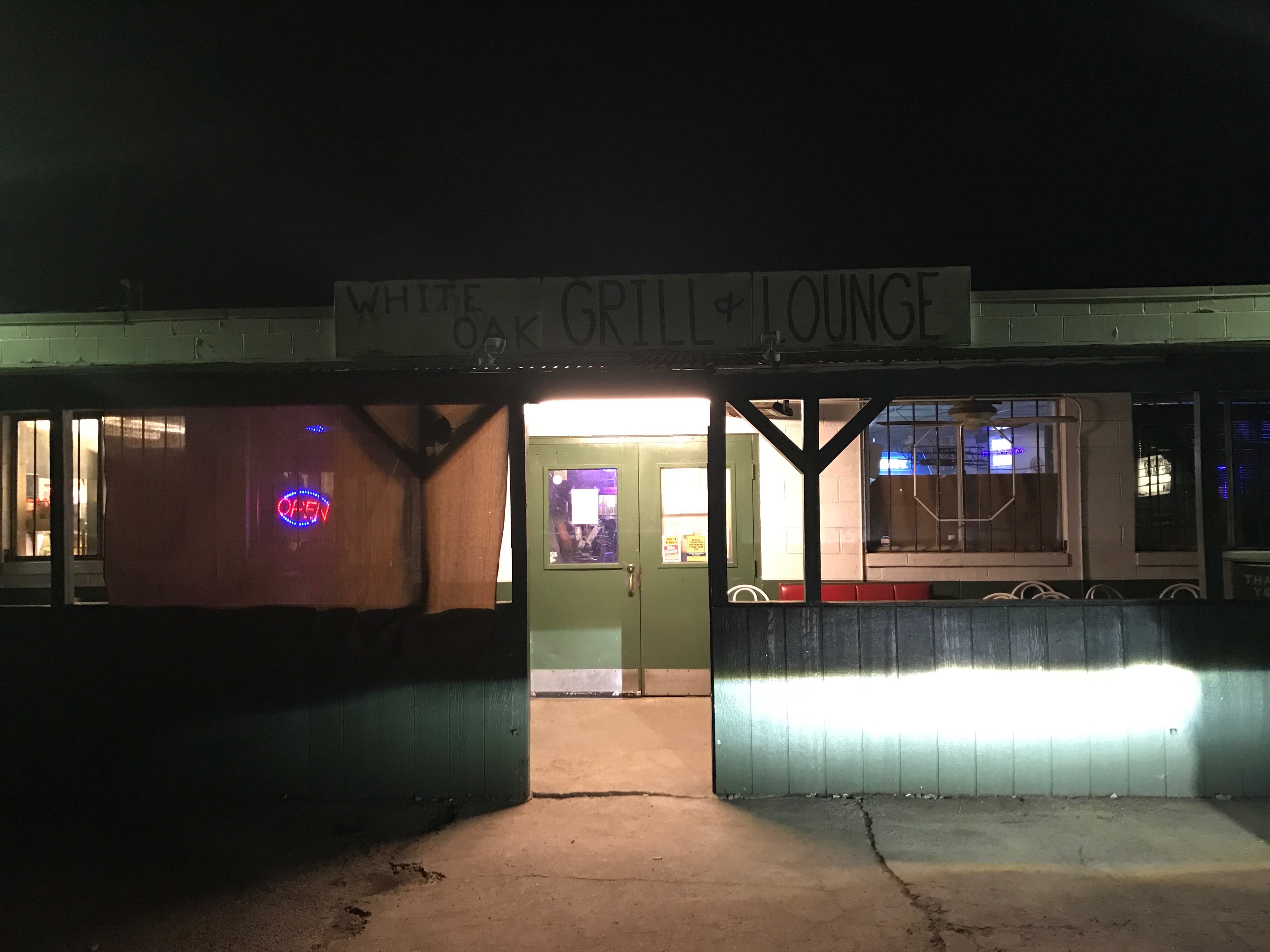 Front Of White Oak Grill & Lounge
White Oak Grill & Lounge was where "No One Leaves Hungry" and "Good Food, Good Times, and Good Friends" were found in between the digital jukebox and pool tables.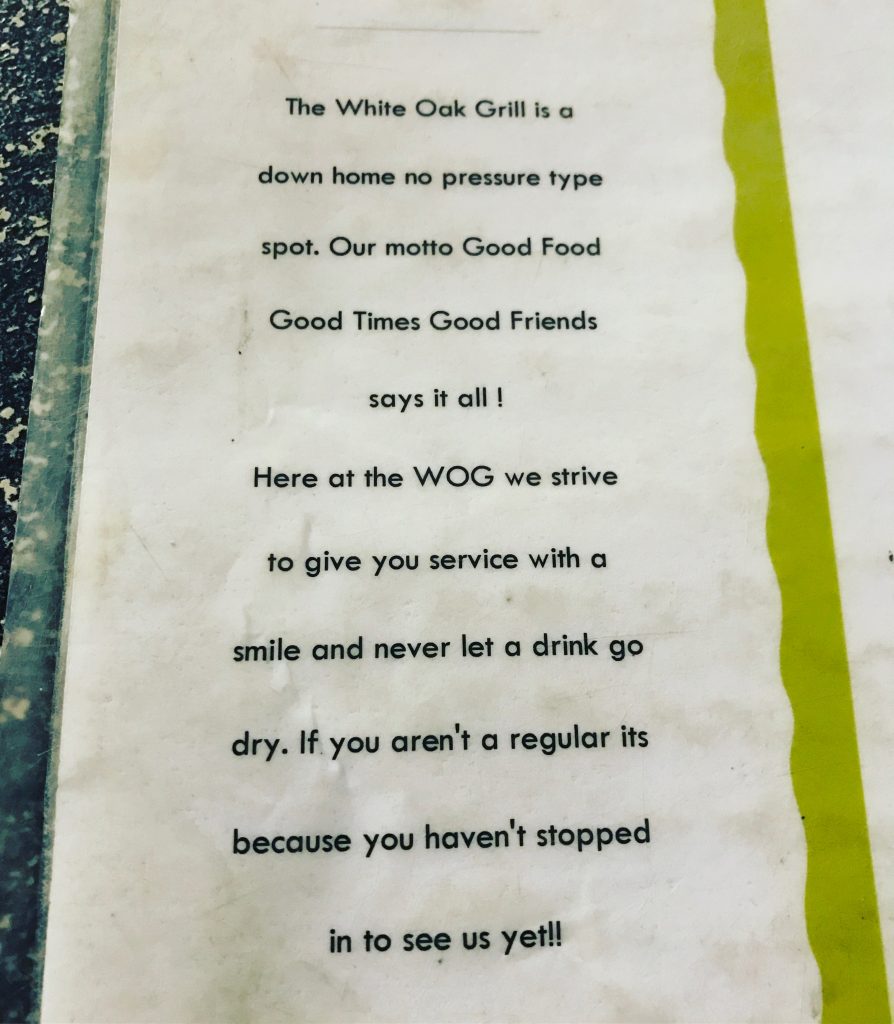 Part Of The Menu Description
Having perched myself at the quiet bar, I found myself near an older gentleman already enjoying a beer.
Effortlessly, we engaged in conversation as if we had known each other.
"GG" was a regular patron. He was Army Vet originally from Arkansas who had settled in North Carolina by virtue of marriage.
Before my food was even ready to eat, we were in a game of pool with two other locals.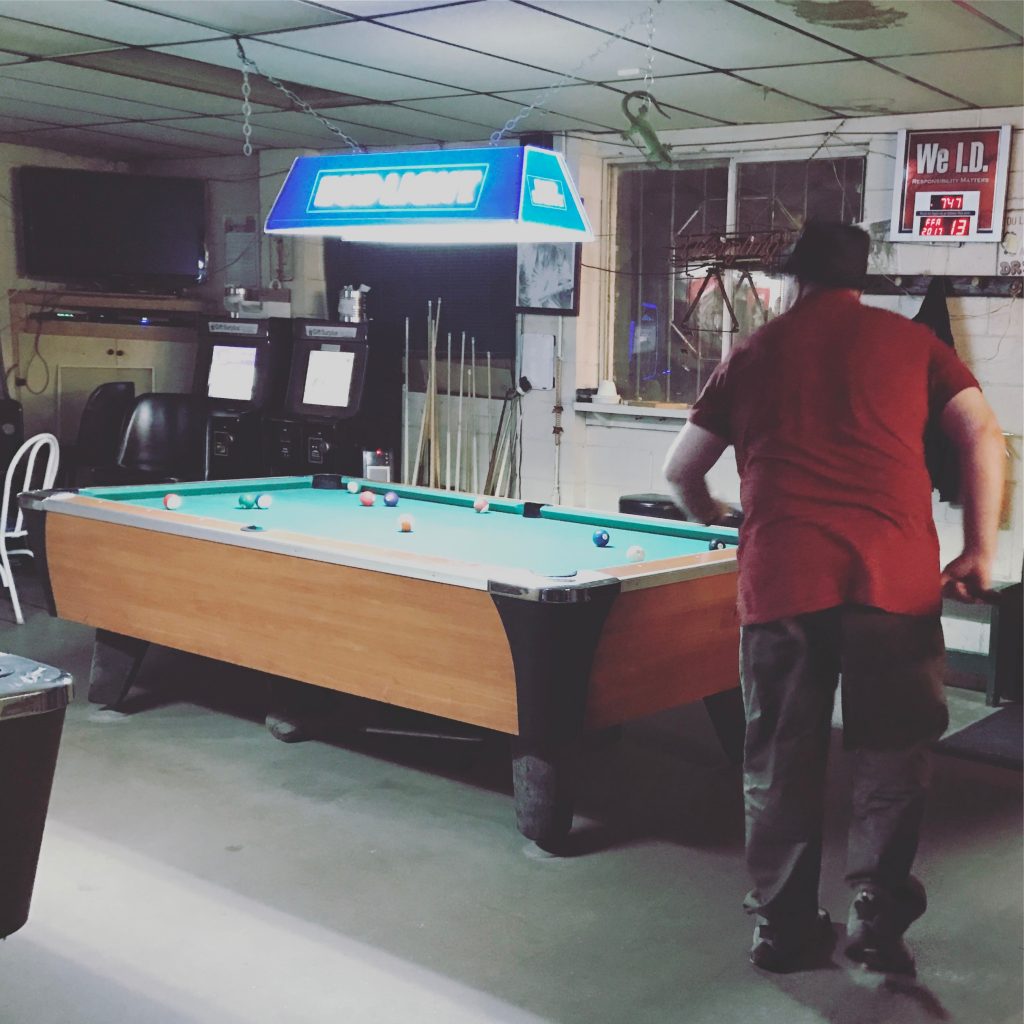 Me Getting Ready To Take a Turn
A few turns made it clear that "GG" was a closet professional player, readily placing the pool balls into the pockets.
Despite his high caliber play outperforming us all, he maintained a gregarious spirit.
I admired how he even helped opponents on their shots and allowed for second opportunities.
Though he did get enjoyment making the loser rack the next game of pool.
"I used to have a girlfriend who was a professional racker!" he jokingly called out as the next game of pool was being prepared.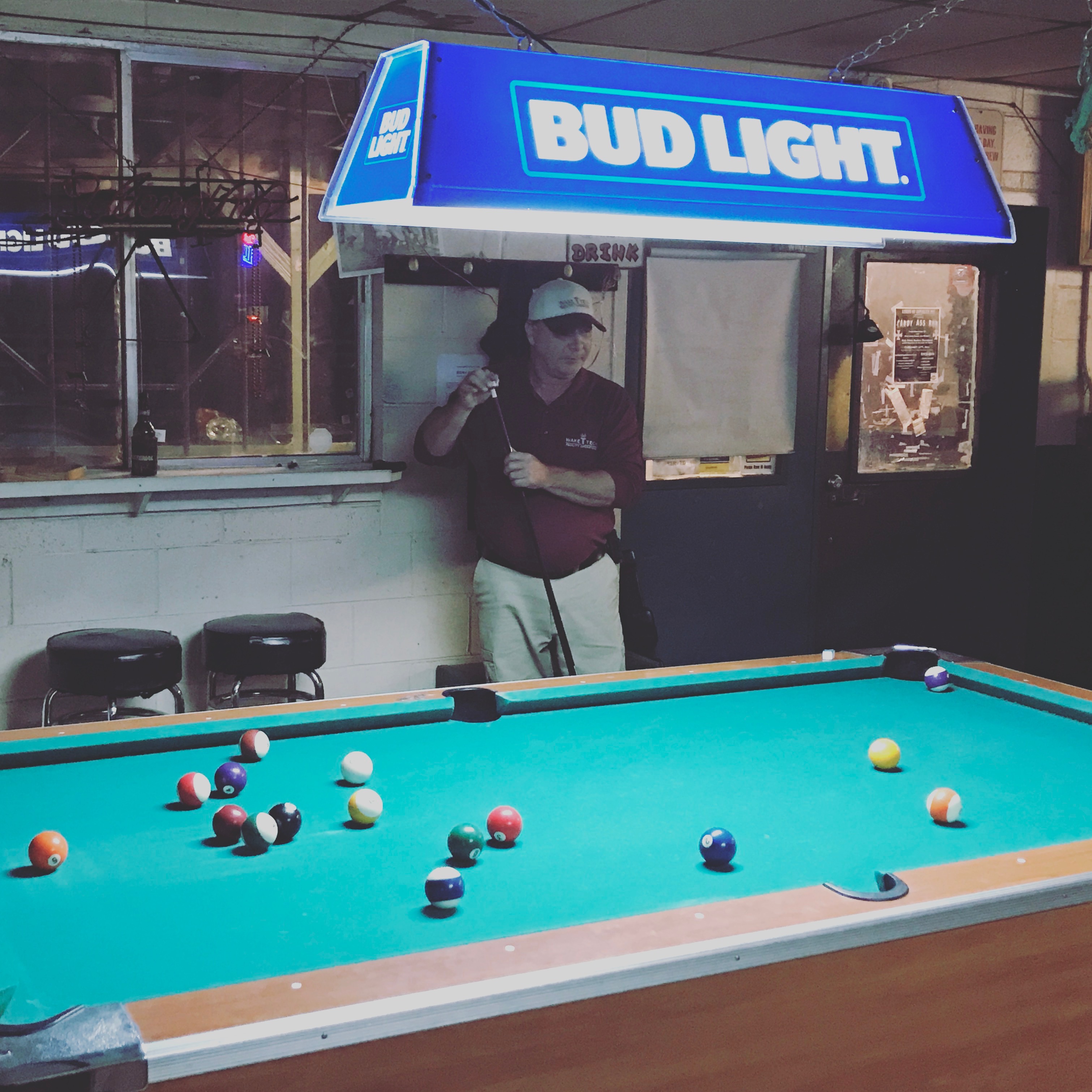 However, Raleigh is more than just agreeable weather, delightful grins, and friendly people: it is also a booming metropolis.
The metropolitan area, commonly known as the Research Triangle, also includes the cities of Durham, Chapel Hill, and everything-in-between.
It is amongst the fastest growing population centers in the country.
Over 2.5 billion dollars in federal research and development funds are funneled into the many colleges and universities that thrive in the region, such as Duke University, North Carolina State University, and the University of North Carolina at Chapel Hill.
Forbes Travel Guide listed this area among the "Top Destinations of 2017," while Zagat ranked it as one of the "Hottest Food Cities of 2016."
During the Civil War, Raleigh was also described as exceptional.
"Raleigh was the prettiest looking city we had seen in the South, the houses were mostly large and in good condition, the gardens full of flowers and the air fragrant everywhere," observed a solider during the Union occupation of Raleigh.
The occupation occurred just days after Confederate General Robert E. Lee had surrendered the Army of Northern Virginia at Appomattox Court House.
This left the Southern armies in the Carolinas, Georgia, and Florida under the command of Confederate General Joseph E. Johnston totaling approximately 90,000 soldiers as the last significant rebel force.
General Johnson, recognizing defeat to be inevitable, wrote to Confederate President Jefferson Davis, "My views are, sir, that our people are tired of war, feel themselves whipped and will not fight. Our country is overrun, its military resources greatly diminished, while the enemy's military power and resources were never greater and may be increased to any extend desired….my men are daily deserting in large numbers and are stealing my artillery teams to aid their escapes to their homes. Since Lee's surrender they regard the war as at end. If I march out of North Carolina her people will all leave my ranks…My small force is melting away like snow before the sun, and I am hopeless of recruiting it."
President Davis begrudgingly permitted an armistice to be sought under the condition it would include political terms such as the safeguarding of local and state rights.
Both sides agreed to approach one another from their respective headquarters until they met roughly in the middle to begin negotiating the terms of surrender.
Bennett Place, an unassuming farm, became their meeting site.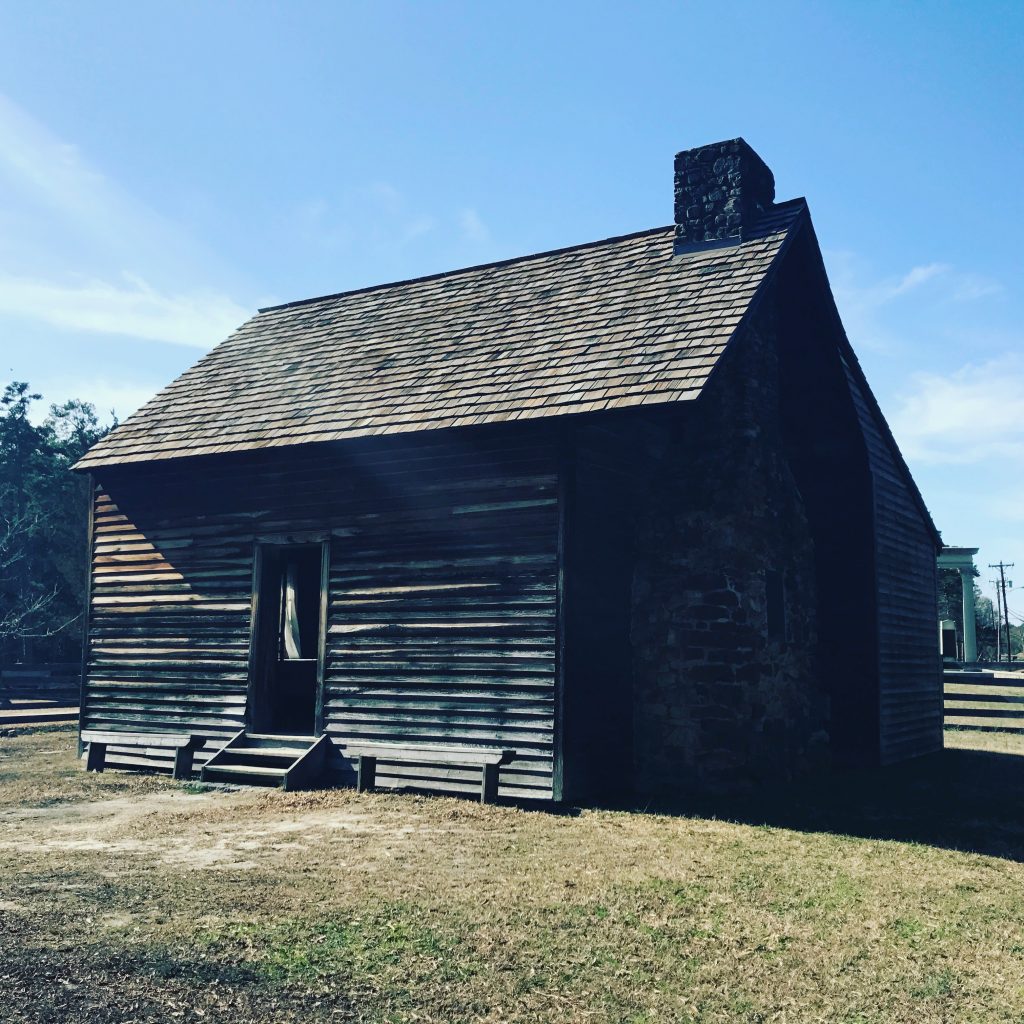 Bennett Place — This Is A Building From The Period On Actual Site — Original Lost To Nature
Negotiations were complicated by news of Lincoln's assassination at the onset of deliberations.
Despite Lincoln's death, General Sherman kept to Lincoln's vision of "peace without malice" and offered fair military terms of surrender.
However, these terms only obtained a military truce, not a political settlement as General Johnson had been ordered to get.
General Johnson argued his terms should be broader because unlike Lee, he was not surrounded by the Union and "could withdraw to fight another day."
Concerned the rebels may retreat into the woods to engage in guerilla warfare, General Sherman conceded additional terms.
But, this broad framework was met with "universal disapprobation" by the late president's cabinet in Washington, D.C.
"No one of any class or shade of opinion approves it. I have not known as much surprise and discontent at anything that has happened during the war…," wrote Secretary of War Edwin Stanton.
Despite instructions to retreat and continue fighting, General Johnson met with General Sherman to forfeit under the military terms, resulting in the single largest surrender of rebel troops during the Civil War and effectively sealing the Union victory.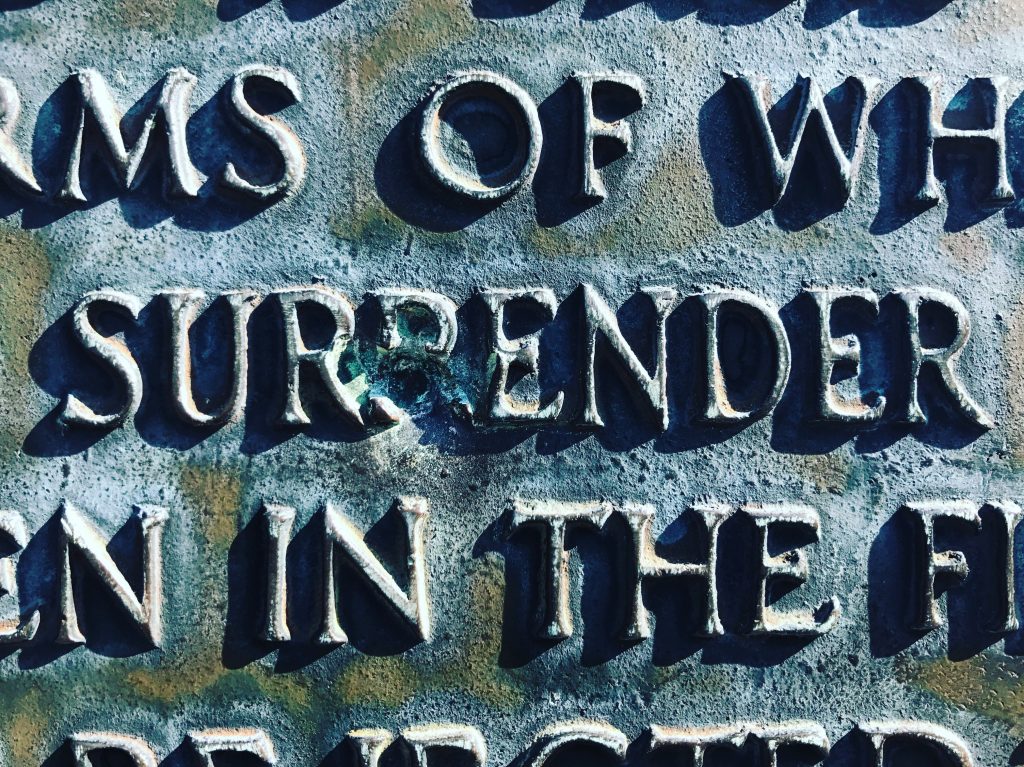 Historic Marker At Bennett Place — This Was The Only Damage To An Otherwise Pristine Marker
// Oliver – Day 48 – Raleigh