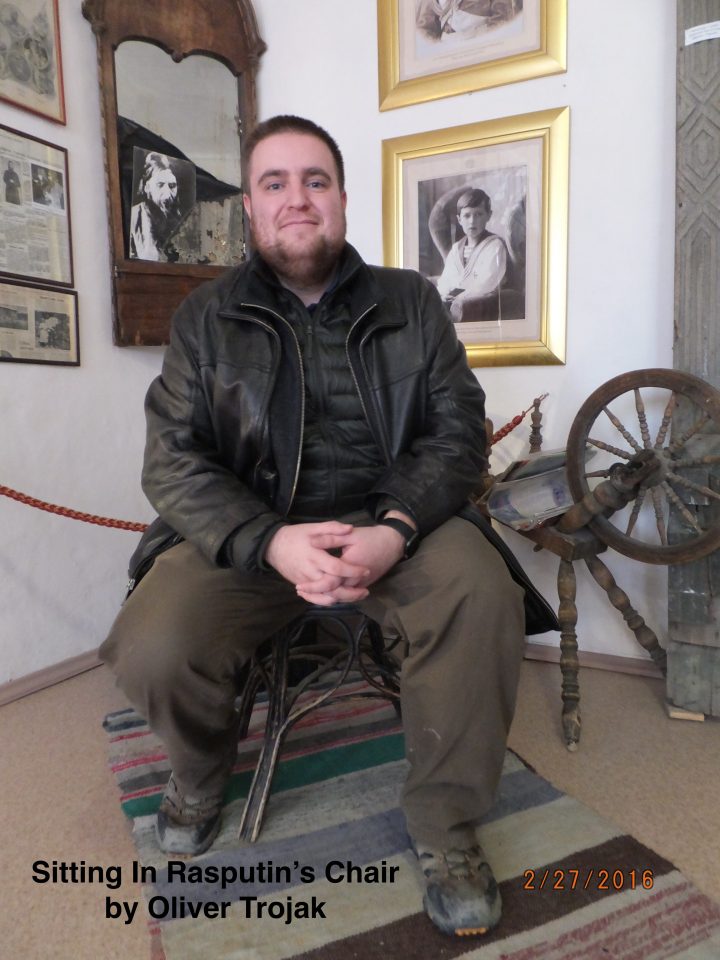 I am proud to share my capstone project Sitting In Rasputin's Chair as a PDF download. I have also selected a few photos to accompany the text.
If you enjoyed the text and are interested in supporting my writing, I have also self-published the PDF as an ebook for Kindle on Amazon.
This creative non-fiction writing was the result of studying scholarly texts on the genre of Travel Writing, reading other travel writers, and conveying my own personal experience traveling on the Trans-Siberian Railway.
This project was completed in pursuit of my Master of Arts degree at East Stroudsburg University of Pennsylvania, which I earned in December 2016.
Thank you for reading.
P.S. Yes, that is me pictured in Rasputin's chair during my visit to his museum in Tyumen, Russia.